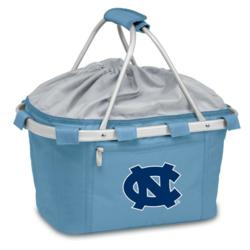 Arden, NC (PRWEB) November 29, 2011
PicnicFun.com, the leading retailer of picnic products and accessories, announced today the launching of its new collegiate product line, just in time for holiday gift buying. What better way to show your team spirit than by showing off your picnic blanket, grill or cooler with your favorite team. Picnic Fun has a new line of products already displaying conference teams, allowing its existing and new customers a new way to show their team spirit. The collegiate line of products will make great gifts for the sports lover on your list. There are items for every sports enthusiast including picnic baskets, picnic backpacks, cooler bags, blankets, and chairs that are perfect for every event.
"Every die-hard sports fan would surely want to show their team spirit and what better way than on their tailgating items - grill, cooler, wine tote or picnic backpack. At PicnicFun.com you have more options of showing your oneness in spirit with the new collegiate line", said Polly Godwin, the Vice President of PicnicFun.com.
The new and exciting designs used in Picnic Fun's picnic products and accessories include the logos and coordinating colors of the following conferences: Atlantic Coast Conference, Big Ten Conference, Big 12 Conference, South Eastern Conference, Pacific 10 Conference, Big East Conference, Mountain West Conference, Conference USA, Western Athletic Conference, Sun Belt Conference, Mid-American Conference, and Independent. New teams will be added to the line when available.
For additional information on the new collegiate products offered by Picnic Fun, visit http://www.PicnicFun.com. New teams are being added regularly so if you do not see your favorite team check back frequently.
About Picnic Fun:
Picnic Fun is your one-stop shop for all your picnic needs. They offer a wide selection of picnic products and accessories for a more fun and exciting picnic experience. Your one stop source for picnics, tailgating, and sporting event products and accessories. Shop online to purchase blankets, stadium seats, insulated totes and coolers along with any other items showing your team spirit for the next big game.
###