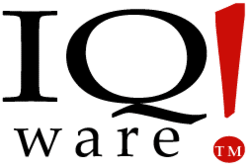 Richfield, Ohio (PRWEB) November 30, 2011
The Cyber-security of mission-critical systems is a growing national concern. IT systems and infrastructure that have been deemed secure are being hacked at alarming rates using very sophisticated and opportunistic methods. State-sponsored cyber attacks are also increasing in both frequency and severity.
This detailed presentation will underscore the relevance of IT security history, what we learned from the past and where critical IT system engineering design and deployment errors were made. Dr. Belovich will explain current IT vulnerabilities, why traditional "add-on" defense methods do not work and how IT deployment decisions made in the past significantly impact our "go forward" security options.
Dr. Belovich's presentation will demystify prevalent hacking methods, analyze prevailing IT security policy issues, and lay out a road map to intelligent, immediately-relevant effective policies, and practical cyber-security solutions.
About Northern Ohio Infragard Members Alliance
The InfraGard Program began in the Cleveland Field Office in 1996 as a collaborative between the Federal Bureau of Investigation (FBI) and the private sector cyber professionals in the information technology industry and academia.
###