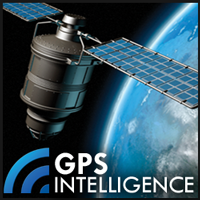 A new online business portal enables GPS dealers to manage customer accounts and company branding, right from our GPS tracking site.
(PRWEB) November 30, 2011
GPS Intelligence LLC, a leading provider of GPS Tracking Systems, has launched CovertTrack© Custom Business Portal to provide a new tool for Authorized GPS Dealers to manage customer accounts while promoting company branding.
GPS Intelligence maintains an Authorized Dealer Program for resellers of commercial, civilian and fleet tracking products. The company's GPS tracking systems include state-of-the-art GPS tracking products and CovertTrack©, a world-class Online Tracking Center and GPS mapping interface.
"The new business portal enables dealers to keep track of current and past sales right on the tracking site, while also providing a record of all device activations. Having this information available makes it easy for dealers to maintain control of their customer accounts while verifying all account activity", said Kirk Waltz, GPS Intelligence Commercial Sales Manager.
Providing a business portal for dealers with key information about their GPS tracking sales, is just one way the portal helps Authorized Dealers. The portal also serves as a branding tool, enabling dealers to brand their own tracking sites with end users. The custom profile feature allows dealers to maintain a strong brand association with customers from purchase through tracking.
The company's tracking products include devices of varying design and size, with features suitable for multiple applications including fleet tracking, asset tracking and people tracking.
Highlights of available tracking features include live tracking at intervals as low as 5 seconds, locate anytime ability, 3D motion sensing, proximity alerts, geo-fence boundary alerts, battery condition alerts, tamper alerts, indoor tracking, weather-resistant designs, SMS & email alerts, with devices available in both hardwired and battery-operated designs. All GPS Intelligence tracking devices can be tracked from any internet accessible computer or pda-style cell phone.
About GPS Intelligence, LLC
Founded in 2006 in Scottsdale, Arizona, GPS Intelligence, LLC is a LBS (Location-Based Service) company specializing in GPS tracking solutions for law enforcement, government, commercial and civilian applications. Product Divisions include Asset Tracking, Vehicle & Fleet Tracking, and CovertTrack©, a division providing GPS tracking solutions for government and law enforcement agencies worldwide.
For more information visit http://www.gpsintel.com or call (480) 661-1916.
###