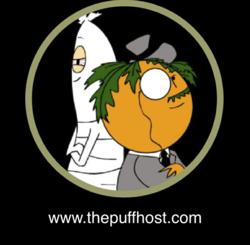 A popular website just sold for $4.2 Million to General Cannabis, it is just the type of growth potential that I saw this 2 billion a year industry to have.
San Francisco, CA (PRWEB) November 30, 2011
ThePuffingtonhost.com aims to be THE home to all things pertinent in today's medical marijuana culture and movement.
The announcement comes just days after the site's formal launch party, hosted in downtown San Francisco.
"There are some great sites and content that exist in the cannabis community and we wanted to provide a forum that not only aggregates everything into one spot, but also provides fresh and unique content from some of medical marijuana's most powerful voices," said Derek Peterson, the site's founder.
ThePuffingtonHost.com, dubbed "ThePuff," has been inundated with interest from well-known columnists. ThePuff features industry veterans such as "Guru of Ganja" Ed Rosenthal, author of the Cannabis Warrior Blog, Mickey Martin, political columnist Chad Nance and Mamakind, author of "Sex Pot: The Marijuana Lover's Guide to Getin' It On." The site is also in late-stage talks with a well-known celebrity columnist and marijuana icon.
"Global acceptance for medical cannabis programs has created many opportunities for entrepreneurs to introduce ancillary products and services into the industry. A popular website just sold for $4.2 Million to General Cannabis, it is just the type of growth potential that I saw this 2 billion a year industry to have," said Peterson.
ThePuff occupies a unique place in the fragmented but growing marijuana community. It offers a plethora of content that encourages long visits to the site. Original content is offered up in the "Hot Box" section, while Pot.com provides the latest tech news. Celebrity happenings are tracked under the heading "Cannalebrity," and business news is found under "Cannabiz." The site also will feature recipes and extraction methods in a section titled "Munchies."
Another feature is a dispensary search engine powered by StickyGuide.com that will compete with the popular site, WeedMaps. "We feel as though there is an opportunity to capture market share from WeedMaps. By embedding a lower cost alternative with better functionality into ThePuffingtonHost.com we captivate those users looking for a more significant breadth of content," said Nick Miller owner of StickyGuide.com.
And what would a cannabis site be without a little sophomoric humor? ThePuff will feature the comedic antics of Jay Jayerson and Professor Von Hempf in the site's original comic Puff, Puff and Pass.
The Internet is saturated with content, and the average web surfer has become more discriminatory about where they spend their time online. ThePuff was built with this knowledge in mind and its focus is to provide the most up-to-date and interesting Cannabis related content. Coupled with an industry-provider search engine, member pages and a discussion forum, ThePuffingtonHost.com is the first comprehensive site to capture one of the fastest growing constituencies in America today.
About us: ThePuffingtonhost.com, The Internet Rolling Paper: News, Blog, Video Cannmunity, is a sophisticated source for everything cannabis. Created as a one-stop provider of unique content, industry blogs, dispensary search engine, forum, fun and more. The site aggregates the most pertinent and influential news as well as provides unique content from the who's who in the business.
For more information:
please visit http://www.thepuffingtonhost.com or http://www.thepuffhost.com.
For media inquiries please email:
contact(at)thepuffhost(dot)com
ThePuffingtonHost.com
###