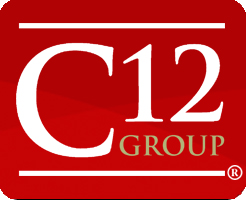 Greensboro, NC (PRWEB) November 30, 2011
Long-time C12 Member, Henderson's Line-Up Brake & RV, Grants Pass, OR collected a record 2,108 boxes for Operation Christmas Child (part of Samaritan's Purse) this year. According to Robert Henderson, President, "We have been collecting the boxes since 1999. Our company is highly involved in promoting and planning this event. We rely a lot on our neighbors in Josephine County who contribute so generously." Robert states that they not only act as a relay center for the boxes but also took the filled trailers to the collection center in Roseburg, OR.
C12 is the US' leading provider of Christian roundtables for CEOs and business owners. Robert credits not only Operation Christmas Child, but also C12 as a way to Build GREAT Business for a GREATER Purpose.
Founded in 1992 by Buck Jacobs, The C12 Group is growing network of more than 100 groups in 60 metro areas across America. It is comprised of Christian CEOs and business owners leading solid businesses who are committed to growing both professionally and spiritually through lifelong learning, iron-sharpening-iron interaction with peer executives, and best practice application consistent with a Biblical worldview.
If you would like more information on The C12 Group, please go to http://www.C12Group.com or contact C12 Home Office (336-841-7100 or info(at)C12Group(dot)com). For information on Operation Christmas Child, visit http://www.samaritanspurse.org.
The C12 Group
4101 Piedmont Parkway
Greensboro, NC 27410
Phone: 336-841-7100
info(at)C12Group(dot)com
http://www.C12group.com
###