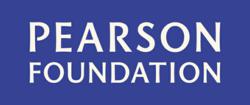 New York (PRWEB) November 29, 2011
During the holidays, many families celebrate the spirit of the season by helping others. This year, We Give Books is encouraging parents and children to donate books on behalf of friends and family, simply by reading online. Today We Give Books, the digital reading initiative from the Pearson Foundation and the Penguin Group, announced its Season of Giving initiative, which offers readers everywhere the chance to share the joy of reading together and give books to children who need them.
Visit We Give Books (http://www.wegivebooks.org) between now and January 1, 2012, and read children's books online for free. When you do, We Give Books will donate a hard-copy book on behalf of someone you choose to a nonprofit organization that supports children's literacy. Simply read and select a literacy partner organization, and a notification message will be sent to the special person in your life. Through the We Give Books Season of Giving initiative, the Pearson Foundation hopes to donate more than 50,000 books to classrooms and libraries around the world, reaching up to a million children.
"The holiday season brings thoughts of joy and happiness, and that is what the We Give Books Season of Giving initiative is all about," said Pearson Foundation President and CEO Mark Nieker. "We hope that families and friends will spend time with children reading this season. What better way to share the love of books and the power of helping others then by donating a book to a child who might not have one this holiday?"
Since We Give Books launched in 2010, the Pearson Foundation and Penguin have donated more than half a million books through the program's exemplary literacy partners. As part of the Season of Giving, We Give Books is supporting world literacy initiatives with partners Room to Read, Tinga Tinga Tales, LitWorld, Books for Asia, Harlem Children's Zone and others.
Visit http://www.wegivebooks.org to learn more about the Season of Giving initiative and how you can donate a book.
Media Contact:
Stacey Finkel, Pearson Foundation, Stacey(dot)finkel(at)pearsonfoundation(dot)org, 703.304.1377
About We Give Books
We Give Books is a digital initiative, created by the Penguin Group and the Pearson Foundation, that enables anyone with access to the Internet to put books in the hands of children who don't have them, simply by reading online. We Give Books combines the joy of reading with the power of helping others, providing a platform for caregivers and educators to inspire children to become lifelong readers and lifelong givers. We Give Books also helps some of the world's best, most inspiring, literacy organizations by spreading the word about their great work and by providing books to the young people these organizations support.
# # #