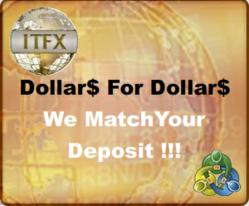 Hong Kong, China (PRWEB) November 30, 2011
The credit standing of all European government bond ratings were threatened due to the rapid escalation of the Euro Zone banking and sovereign crisis. Though no further widespread defaults are expected in the interim period, the online forex experts at InvestTechFX say that this scenario carries very negative rating implications. More countries may lose access to market funding increasing the chances of them needing a support program as the implementation of an effective resolution spurred by the political impetus may emerge only after a series of shocks. Italy, France, and Spain's financial markets are under increasing pressure with the ability of European leaders to resolve the debt crisis being seriously questioned, which has already sparked financial bailouts for Ireland, Greece, and Portugal.
A worsening of the region's economic outlook and political uncertainties in Greece and Italy, among other factors has increased the likelihood of even more negative scenarios in recent weeks. With growing concerns about a financial backstop for Italy, contacts between Rome and the International Monetary Fund have intensified. The continuing liquidity crisis that increases the probability of rising and multiple defaults is no longer negligible. InvestTechFX, Forex currency exchanges expert, suggest that these default would increase the chances of one or more members leaving the Euro area. The Euro fragmentation would negatively impact the credit standing of all EU and Euro Zone sovereigns.
The online Forex Company InvestTechFX is a proven leader in the industry of artificial intelligence software. They are renowned for their top notch Forex ECN technology systems in the computerized trading industry. Apart from offering new, exciting, and innovative FX trading solutions, they are well known for their detailed and comprehensive learning center. The company recently announced a new limited time 'Dollar for Dollar' promotional offer where ITFX matches the customer's deposit.
###