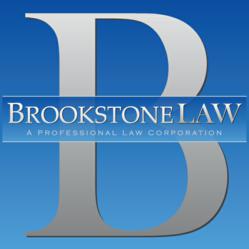 "California is ground zero for the housing crisis and this is likely to make things worse in our state. -- Vito Torchia, Jr.
Newport Beach, CA (PRWEB) November 29, 2011
Recent media coverage that banks have started reasserting themselves against troubled borrowers means fewer opportunities for homeowners facing foreclosure to save their homes, according to Vito Torchia, Jr., managing attorney of Brookstone Law, PC.
"The banks are getting much more aggressive about foreclosures to improve profits and not to help homeowners," said Vito Torchia, Jr. "California is ground zero for the housing crisis and this is likely to make things worse in our state. As the banks get more aggressive, homeowners here will have an increasingly difficult time getting what they need to keep their homes, especially if they try to do so without expert legal help."
According to media coverage, California default notices hit their highest level all year, up 17% from the previous month, with more than 29,000 default notices filed. Banks repossessed more than 9,000 California homes last month, began foreclosure processes against more than 50,000 homes in California and more than 75,000 properties went into foreclosure in October nationwide.
"Banks are going after homeowners at the same time our state economy is suffering and we are being threatened with new income and sales taxes," said Vito Torchia, Jr. "For homeowners facing foreclosure the crisis is not over because the economy will continue to be hurt. Banks are likely to be less forgiving in the future, not more flexible."
According to media coverage, after a nearly yearlong slowdown brought on by increased scrutiny from regulators, foreclosure actions in October were up 7% from the month before. A total of 77,733 U.S. homes entered the foreclosure process, a 10% increase from September and lenders repossessed a total of 67,624 homes, a 4% increase. Economists predict the increased foreclosure pace will put pressure on home prices next year by creating more discounted homes for sale, and in doing so continuing the negative effects on the economy due to the foreclosure crisis.
"What is most troublesome is while the foreclosure crisis accelerated last month in California, instead of punishing the bankers who drove our economy off a cliff, our state leadership is likely to cut a deal with the banks that gives them greater forgiveness than they deserve and will not give consumers enough of the help they need," said Vito Torchia, Jr.
According to media coverage, under orders from federal regulators, 14 mortgage servicers recently began mailing out 4.3 million letters to potential victims of wrongful foreclosure practices inviting borrowers for a free review of their cases by independent consultants funded by the lenders and vetted by regulators. A separate effort by state attorneys general to reach a settlement with the nation's five largest banks is ongoing.
According to media coverage, the new foreclosure data accompanies recent reports that the housing market is showing new signs of weakness, with prices falling in 3 out of 4 metropolitan regions in the third quarter, according to a report by the National Assn. of Realtors that showed 111 out of 150 metro areas posted price declines in the third quarter over the same period last year.
"It is only because they were sorting out the problems caused by their lack of due diligence and mismanagement of their loan businesses that the banks slowed down going after new foreclosures," said Vito Torchia, Jr. "Now that they have publicly addressed those issues, they are getting things back on track and homeowners facing foreclosure are at greater risk than ever before of not getting the help they need to keep their homes."
ABOUT BROOKSTONE LAW, PC
Headquartered in Newport Beach, Calif., and with offices in Los Angeles, Calif., and Ft. Lauderdale, Fla., Brookstone Law, PC is a law firm comprised of attorneys with experience and success in business, corporate and personal finance, employment, entertainment and media, art and museum, intellectual property and real estate law. The firm has a network of more than 40 affiliate attorneys nationwide and employs highly trained specialists, paralegals, paraprofessionals and administrative staff dedicated to serving clients. For information, call (800) 946-8655 or visit http://www.brookstonelaw.com.
###