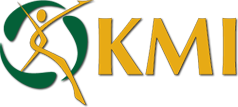 Portland, MN (PRWEB) November 30, 2011
Portland KMI and Zenkai Acupuncture will host an Open House to celebrate the opening of its new office in downtown Portland, Maine. They will be serving refreshments, offering demos, and raffling off goods and services to benefit The Center for Grieving Children. They will also be available throughout the evening to discuss their work and how it might be helpful for you. Local musician Scott Peterson will be performing live from 6-8pm.
Portland KMI is the professional bodywork practice of Conor Beliveau, specializing in 12-sessions of Structural Integration. KMI is Kinesis Myofascial Integration, a form of deep, sensitive bodywork designed to unwind strain and tension in your body's tissues. It a form of fascial and myofascial manipulation coupled with movement re-education.
Benefits of KMI:

Relief from chronic pain and tension
Increased flexibility and range of motion
Quicker recovery from surgery, injury, or trauma
Enhanced athletic performance
Increased body awareness and easier movement
Zenkai Acupuncture is the professional acupuncture practice of Hadley Clark, L.Ac. Hadley has a background in western medicine and uses a holistic approach to treating the body to restore a natural balance for optimal health and wellness. Whether you have a chronic health issue or are just looking to stay healthy and function at your highest potential, acupuncture can help. Acupuncture can help increase energy, strengthen immunity and reduce stress & pain. It is also beneficial for insomnia, digestive issues, women's health issues, and much more.
Portland KMI and Zenkai Acupuncture will be also joined by Liz Reed of Stella & Dot, selling designer jewelery, Beth Chernosky of Apriori Beauty, selling all natural skin care products, and Tim McLain of Tim McLain Massage, offering on-site chair massages.
They will raffling off treatments and products to raise money for The Center for Grieving Children, a Portland based non-profit committed to offering a safe environment for children and teens to express and heal their grief. Structural Integration and Acupuncture sessions, jewelery, skin care products, and the music of Scott Peterson will all be up for grabs.
Give the gift of health and well being by purchasing one of the gift certificates or special holiday packages available at the open house. Breeze through this busy season with more energy, awareness and optimism. Come with your questions, your curiosity, and your friends and join us to celebrate holistic health this holiday season.
Please enter through the main entrance on Congress St, there will be a greeter outside to meet you there.
# # #