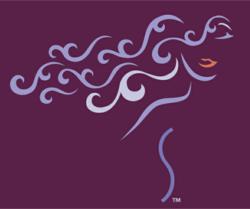 Unblocked and unbound, ageless and sensuous, Chicks with Magnetude are a whole new breed in a brand new game.
(PRWEB) November 30, 2011
As http://www.ChicksWithMagnetude.com prepares for their January 2012 launch they invite women around the world to get a taste of what CHICKS WITH MAGNETUDE is all about. Visit http://www.facebook.com/ChicksWithMagnetude to learn about this new group of women who are transforming their lives through social media.
Their Facebook page will introduce women to all things CHICKS WITH MAGNETUDE . They will present new content each day including principles of living life in Effortless Effectiveness®, live questions, polls and sneak peeks of products and video content that will be featured on ChicksWithMagnetude.com. Also featured will be "Keep it Magnetized", a blog hosted by Doreen Carrie, the founder of CHICKS WITH MAGNETUDE .
Additionally, CHICKS WITH MAGNETUDE will be holding contests on their Facebook page prior to their website launch in January 2012. These contests will feature new CHICKS WITH MAGNETUDE products as prizes, so make sure to "Like" their page to find out when our contests begin!
Unblocked and unbound, ageless and sensuous, CHICKS WITH MAGNETUDE are a whole new breed in a brand new game. These women are not just changing their attitude; they are shifting their energy. This energy shift, the missing "peace" in today's society, unblocks and unbounds a women's life more than all other self help, women's empowerment and positive thinking approaches combined. CHICKS WITH MAGNETUDE no longer struggle to stay motivated, their energy shifts keep them and their life magnetized. For over 25 years, "Keeping it Magnetized" has become the life long foundation of the women who have learned it.
CHICKS WITH MAGNETUDE, this new breed of women, are literally "transforming their lives without interrupting their day." Individually these women are transforming effortlessly, but that is only half the benefit. Collectively, CHICKS WITH MAGNETUDE are creating a whole new norm for life.
There is a CHICKS WITH MAGNETUDE within every woman, awaken her.
By "Liking" them on Facebook you will get to experience the effects of Social Magnetizing™ before ChicksWithMagnetude.com launches in January 2012.
We hope to see you on Facebook! http://www.facebook.com/ChicksWithMagnetude
###