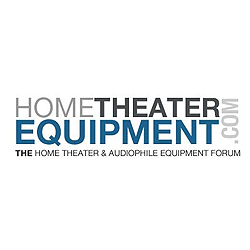 Los Angeles, CA (PRWEB) November 30, 2011
Luxury Publishing Group Inc., the parent publishing company of leading luxury and consumer electronics publications like HomeTheaterReview.com and AudiophileReview.com, announced today that the company plans to consolidate its HDTV and Blu-ray blog, HDTVetc.com into is brand new home theater and audiophile forum located at HomeTheaterEquipment.com.
"The recent, explosive success that Luxury Publishing Group has had with our site at HomeTheaterEquipment.com has made it necessary that we pool all of our company's resources into our new home theater forum property" said Jerry Del Colliano LPG's publisher and CEO. "In comparison, HomeTheaterEquipment.com appeals more to the end user consumer who loves to engage in the enthusiast topics of audio, video, home theater and beyond. Going forward we can offer all of our readers even more free access to the most respected writers, editors, calibrators and home theater experts at HomeTheaterEquipment.com" says Del Colliano.
All of the HDTVetc.com staff will come over to HomeTheaterEquipment.com thus no jobs will be lost. This migration includes veteran home theater writer, Adrienne Maxwell, who is the former managing editor of Home Theater Magazine, a staff writer at AVRev.com and the current video editor at HomeTheaterReview.com.
HomeTheaterEquipment.com has also hired a veteran home video editor and a staff of four journeymen movie reviewers to populate the site's new Blu-ray software section. These insightful reviews will post to one of 15 genre sections and will encourage readers to engage with the content with Facebook comments, forum comments, user star ratings and beyond.
"HomeTheaterEquipment.com is designed to be a user friendly playground for people who love audio and video toys" says HTE editor, Jim Swantko. "Unlike other forums, HTE is a truly friendly community that we carefully monitor. Where else can you get expert writers like Andrew Robinson, Adrienne Maxwell, Sean Killebrew and Jerry Del Colliano to personally answer your home theater questions. Anybody looking for an expert opinion before buying an audio video component this Christmas should check us out before they make their purchase"
About HomeTheaterEquipment.com
HomeTheaterEquipment.com is the newest, high end home theater and audiophile forum from Luxury Publishing Group. The site replaces HomeTheaterSpot.com in Luxury Publishing Group's portfolio. HomeTheaterEquipment.com is a site designed for consumers looking for advice, the latest AV news and a friendly community to talk all things home theater.
About Luxury Publishing Group Inc.
Luxury Publishing Group Inc. the parent publishing company of online magazines including: HomeTheaterReview.com, AudiophileReview.com, HomeTheaterEquuipment.com, LuxuryGolfTravel.com and more. LPG is a new economy company that is growing rapidly in the space of new media, social media and user engagement.
For more information about Luxury Publishing Group or to interview Luxury Publishing Group's CEO call 310.860.9988 or email jerry(at)hometheaterreview(dot)com.
###