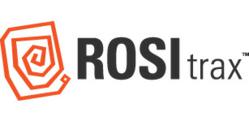 ROSI trax is going to show the true dollar value of social media initiatives to marketers.
Traverse City, MI (PRWEB) November 30, 2011
The Oneupweb development teams (both web and software) produced the proprietary solution that will track the monetary value of the social media networks. Over the years it's been obvious that social networks, such as Facebook and Twitter, provide businesses and organizations with word of mouth marketing platforms. Unfortunately there has been no way of calculating its effect on the bottom line, until now, thanks to Oneupweb's ROSI trax.
"ROSI trax is going to show the true dollar value of social media initiatives to marketers," explains Oneupweb Founder and CEO, Lisa Wehr. "I'm amazed by my team and the technology they produced that will forever change the industry of digital marketing."
As Wehr stated Oneupweb's ROSI trax will revolutionize the digital space; it will allow marketers to view valid data in a clean and actionable manner. This tech tool will finally reveal the path of how people go from social network sites to making a purchase on the internet.
ROSI trax derived from Oneupweb's analytics tool, ROI trax®, which provides precise reporting on both natural and paid search traffic separately; allowing clients to accurately assess their digital marketing efforts and its effects on their bottom line. ROSI trax will only be available to those using Oneupweb's social media services.
"We've known for years that we need to give our clients real insight into the performance and value of social media marketing," explains Oneupweb Director of Operations, Tim Kauffold. "We'll have a window into how many links are shared, how effective they are at driving conversions, how long they remain valuable, and how they can help the overall strategy of an integrated campaign."
ROSI trax will offer marketers a way to track the value of the following:

Facebook Likes
Retweets
Clicks on shortened links
Google +1
And much more…
"We're excited to bring it all together for our clients," explains Kauffold. "We're now able to know the exact way to share their data on web properties [social networks] beyond their domain; providing them with the most effective results. It's going to be gratifying to be able to deliver our clients with the raw social traffic to their site and how much direct business results."
To learn more about Oneupweb's ROSI trax and its capabilities, please visit OneUpWeb.com/ROSI. To schedule interviews, please contact Hillary Burns at hburns(at)oneupweb(dot)com or 231.922.9977 x148.
About Oneupweb
Oneupweb has been an innovator in digital marketing for more than 15 years, creating integrated online marketing plans that incorporate Search, Social and Design services. Heralded by an independent research firm for their leadership team, Midwestern work ethic and solid experience in optimizing complicated sites, Oneupweb has been named a Top 20 Search Marketing Agency by Advertising Age for five consecutive years, and CEO Lisa Wehr is recognized as an Ernst & Young Entrepreneur of the Year. The company publishes an award-winning blog entitled StraightUpSearch, and an award-winning monthly newsletter entitled The Merge. Oneupweb is a privately held company located in Traverse City, Michigan. For more information on Oneupweb, please call 231.922.9977, visit OneUpWeb.com or follow them on Twitter @Oneupweb and @LisaWehr
###