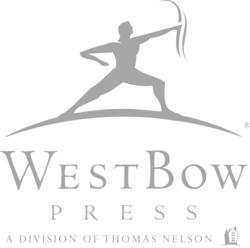 Bloomington, IND (PRWEB) November 30, 2011
WestBow Press, the strategic self-publishing division of the world's largest Christian publisher, Thomas Nelson, Inc., today released a video interview with newly minted Thomas Nelson fiction writer William Sirls. The interview chronicles Sirls' personal and spiritual journey through a stage in his life fraught with conflict and self-reflection when his first book, under working title "The Reason," was conceived.
In the interview, Sirls recounts the events that inspired, and eventually led him to begin writing his first book in 2004. Along this path, Sirls encountered some very serious and very personal problems that provided a spiritual focus for both his life and his book. He also discusses why he decided to self-publish, why he chose WestBow Press, and the events that led to a multi-book contract with Thomas Nelson. To watch the full interview with William Sirls, click here: http://www.westbowpress.com/WhyWestBowPress/fromwestbowtothomasnelson.aspx
"One of our goals at WestBow Press is to provide our authors with a wide range of opportunities that may not be available through other self-publishers," said Keith Ogorek, senior vice-president of marketing at Author Solutions, the publishing partner of WestBow Press. "That includes creating inroads with the most influential names in the book-publishing industry, like Thomas Nelson Publishing."
William Sirls' novel, under the working title, "The Reason," will be available in the summer 2012 from Thomas Nelson Publishing.
For more information about self-publishing opportunities with WestBow Press, please visit http://www.westbowpress.com.
About WestBow Press:
WestBow Press is a strategic self-publishing alliance of Thomas Nelson, Inc., the world's largest Christian publisher, and Author Solutions, Inc. (ASI) — the world leader in the popular self-publishing industry segment. Through this partnership, authors benefit from the rich publishing heritage of Thomas Nelson and the speed-to-market advantages of the ASI self-publishing model. Titles published through WestBow Press are evaluated for sales potential and considered for publication under the Thomas Nelson imprint. Thomas Nelson, Inc. continues to "inspire the world" with distribution of products in more than 100 countries worldwide. For more information, or to start publishing today, visit http://www.westbowpress.com or call (866)-928-1240. Follow us @westbowpress on Twitter for the latest news.
###