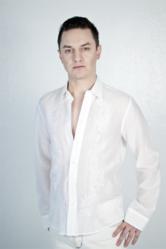 This song represents who I am as an artist and sets the stage for what's come come on the full album in January.
Seattle, Washington (PRWEB) November 30, 2011
Up and coming pop star JVigil today launched his debut single, 'Beware', setting the stage for his full-length album to be released in January 2012. 'Beware' brims with emotion and authenticity, offering a refreshing take on the familiar club beat.
"I'm thrilled the single is currently available for download in iTunes, Amazon, JVigil.Bandcamp, Rhapsody, and EMusic.com," says JVigil. "I can't wait until the full album drops in January. This is the beginning of a journey for me and I'm excited to see what the future holds."
JVigil's full-length album will officially launch on Tuesday, January 10, 2012, with a record release party at Sole Repair in the heart to of Seattle's Capitol Hill neighborhood on Thursday, January 12. The celebration is free and open to the public age 21 and over.
'Beware' was written by JVigil, and was recorded, produced, and engineered by Isaac Porter for Blast Off Production and Parker Reddington for Slap Crackle Pop studios in Seattle, Washington. 'Beware' was mixed by Blast Off Productions at Blast Off Studios, NYC, NY.
Listen to 'Beware': http://j-vigil.com/home/
About JVigil
JVigil is a Seattle-based pop and R&B artist whose music breathes new life into a scene already known for its talent and innovation. For booking info and other inquiries, please contact:
(206) 708-6746. Additional artist information can be found at j-vigil.com/about.
###