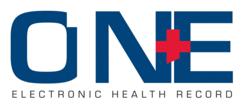 ONE-Electronic Health Record's web-based access makes this information available anywhere and anytime, and this is critical to our care givers
Kennesaw, GA (PRWEB) November 30, 2011
RazorInsights, a leading provider of clinical information technology solutions, today announced that Florala Memorial Hospital in Florala, AL and Medical Center of Manchester in Manchester, TN will both deploy ONE-Electronic Health Record to drive patient safety and achieve the 'meaningful use' objectives outlined in the American Recovery and Reinvestment Act (ARRA).
"We are very excited to add Florala Memorial Hospital and Medical Center of Manchester to our growing list of clients, and we look forward to partnering with them in their missions to achieve 'meaningful use' and improve patient safety and overall quality of care for their communities," said Edward Nall, CEO of RazorInsights.
The ARRA provisions that are of most interest to these hospitals, and health care providers in general, are included within the Health Information Technology for Economic and Clinical Health Act (HITECH), signed into law on February 18, 2009. ARRA's HITECH provisions grant stimulus funds to health care providers that adopt and effectively use certified Electronic Health Record systems. ONE-Electronic Health Record, having gained certification as a Complete Inpatient EHR by ONC approved InfoGard Laboratories (ONC-ATCB), will provide Florala Memorial Hospital and Medical Center of Manchester with a platform to successfully meet those objectives.
"Our cloud-based, software-as-a-service solution will jump start these facilities' ability to not only achieve ARRA incentive payments, but also start providing an even higher level of patient safety. Hospitals can access data securely through the Internet and avoid costly investments in an all new software and hardware infrastructure. We're providing community hospitals with access to clinical tools typically reserved for only the largest healthcare systems," continued Nall.
Judy Donaldson, COO at Florala Memorial Hospital, believes that having up-to-date electronic medical records will elevate the level of care they are able to provide. "By capturing a patient's allergies and maintaining a current medication list and problems list, we are in a better position to prevent adverse events and proactively manage a patient's health. ONE-Electronic Health Record's web-based access makes this information available anywhere and anytime, and this is critical to our care givers," she said.
About Florala Memorial Hospital:
Located in Florala, Alabama, Florala Memorial Hospital is a 23-bed community hospital serving the residents of Florala and Covington County. Some of the services they offer include: 24-hour Emergency Care, Nursing, X-ray and CT imaging, Laboratory, and a wide spectrum of Outpatient Services. For more information regarding Florala Memorial, visit http://floralahospital.org/ or call 334-858-3287.
About Medical Center of Manchester:
Medical Center of Manchester is a 25-bed acute care hospital in Manchester, Tennessee. It offers a variety of services including 24-hour Emergency Care, Nursing, Swing-Bed Program, & Laboratory. For more information regarding Medical Center of Manchester, call 931-728-6354.
About RazorInsights:
Based in Kennesaw, Georgia (in the metro Atlanta area), RazorInsights is a new, dynamic healthcare information technology company. In keeping with the principle of Occam's Razor, they have created a simplified healthcare technology solution for hospitals called ONE-Electronic Health Record. Residing on a single, integrated database, this cloud-based solution offers a simple user experience with cutting-edge clinical tools and industry-standardized data. Hospitals can expect to improve their performance and bottom line with ONE from RazorInsights. For more information, visit http://www.razorinsights.com or call 770-308-4111.
###