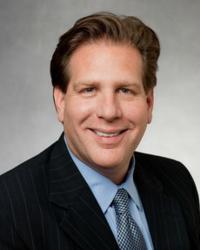 "Don't let a doctor intimidate you into a course of action that doesn't seem right," Mr. Slutkin says. "You know your child best."
(PRWEB) November 30, 2011
A six year old boy went to Baltimore-Washington Medical Center complaining of a fever, swollen tonsils, and unexplained hip pain. The hospital, located in Anne Arundel County, Maryland, allegedly failed to perform a "rapid strep test" - standard safety protocol at hospitals in such situations. It has been alleged that this medical error led to the amputation of the boy's legs as that was the only way to save his life, according to the family's lawyer Andrew Slutkin from the firm Silverman, Thompson, Slutkin & White.
A year later, his parents have filed a medical malpractice lawsuit in the Circuit Court for Anne Arundel County, Maryland – Civil System (Case No. 0211165212) against the Maryland hospital, and the doctor who failed to adequately treat the boy, seeking compensation for his medical costs.
The family alleges that, because the boy was wrongly diagnosed as suffering from a hip strain and nasal congestion, his strep infection worsened. In addition, they allege that the standard of care dictates he should have been given antibiotics, even if just as a precaution. Instead, his condition continued to deteriorate as he went untreated.
When the boy's parents rushed him back to the hospital, it was only to learn it was too late. The strep infection, which had gone undiagnosed, had entered the boy's bloodstream. The infection was so severe that it had begun to attack the child's organs.
Both primary strep infections, which invade healthy tissue such as the throat, and secondary strep infections, which generally invade tissue weakened by injury or illness, can travel from tissue to glands, at which point they enter the bloodstream and spread throughout the body.
Ultimately, in an effort to save his life, doctors at the University of Maryland Medical Center amputated both of the boy's legs. Baltimore Washington Medical Center said, in a statement, that the boy's symptoms were not indicative of the strep infection and the care he received was appropriate at the time.
Mr. Slutkin, a founding partner with Silverman, Thompson, Slutkin & White, is one of the nation's premier lawyers. With 20+ years' experience, he has handled hundreds of cases in Maryland
Mr. Slutkin has been given the highest possible rating in the Martindale Hubbell Lawyers Directory, signifying "very high to pre-eminent legal ability and very high ethical standards as established by confidential opinions from members of the Bar." In another survey of Maryland attorneys, Mr. Slutkin has repeatedly been voted one of Maryland's "Super Lawyers." Mr. Slutkin is a member of the Peer Review Committee of the Attorney Grievance Commission of Maryland, for which he has repeatedly served as Chairman of various Peer Reviews. He received his JD from Duke University School of Law.
Mr. Slutkin serves as a legal analyst for local and national media and has appeared as a guest commentator on legal issues on news programs. He is also a highly regarded adjunct professor at the University Of Baltimore School of Law teaching students about medical malpractice and serves as Chairman of The Board of The League For People With Disabilities.
Mr. Slutkin has sound advice for parents with sick children, including:
Whenever a child exhibits symptoms that are out of the ordinary, take them to a pediatrician right away.
If a pediatrician is not available, take the child to an emergency room.
If the doctor gives you advice that doesn't make sense, get a second opinion.
Most important, Mr. Slutkin says, is be the voice and the advocate for your child.
"Don't let a doctor intimidate you into a course of action that doesn't seem right," Mr. Slutkin says. "You know your child best."
About Silverman, Thompson, Slutkin & White
Maryland based law firm Silverman Thompson Slutkin & White, an AV rated law firm by Martindale-Hubbell, is widely regarded as one of the premier litigation firms in the mid-Atlantic region. They have achieved extraordinary success for their clients across Maryland and throughout the United States. For more information, please visit http://www.mdattorney.com.
Media Inquiries Karen McGagh +1.443.632.4217
# # #