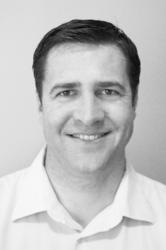 (PRWEB) November 30, 2011
Underground Elephant, San Diego's premier performance-based marketing agency, today announced that Mike Miller has joined the company as director of strategic accounts, auto. Formerly the director of automotive markets at LeadClick Media, Inc., Miller brings significant business development expertise to his new role. Prior to joining Underground Elephant, Miller oversaw highly successful sales and account management teams in the online advertising and lead generation space and has a consistently demonstrated ability for growing revenues.
Miller's addition further establishes Underground Elephant's executive management team as one of most experienced and innovative in the industry, and is a testament to the company's rapid growth since its 2008 inception. Underground Elephant, recently named San Diego's fastest-growing private company, has increased revenues over 3,000 percent since 2008 and plans to further diversify its reach on both the national and global scale.
"Mike's invaluable marketing expertise coupled with a strong foundation in relationship building, management and efficiency make him the ideal candidate to develop and scale new verticals," said Jason Kulpa, CEO of Underground Elephant.
Miller joins Underground Elephant after having served as director of automotive markets at LeadClick Media, an online lead generation and marketing company specializing in the automotive, real estate and financial services markets. Through strategic execution of high-level client acquisition, relationship building and business development, he directly grew the company's revenue by $100 million. At Underground Elephant, Mike will be responsible for expanding the company's presence in the automotive space and will develop key relationships with major industry partners.
About Underground Elephant
Underground Elephant specializes in bridging the gap between clients and consumers through vertical-focused, performance-based marketing. Through its proprietary comprehensive technology platform, NeoKeo 2.0™, the company provides a comprehensive campaign management approach that combines cutting-edge technology, data-driven analytics and continually optimized media.
###