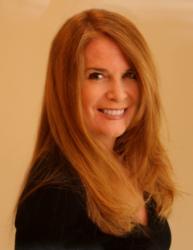 Doreen realized this was a time for action and in a bold move took the lead in this unprecedented task.
(PRWEB) November 30, 2011
Doreen Carrie has been on a "magnetized mission" all of her life and even as a child she had the uncanny ability to see a person beyond their blocks. Throughout the years friends, family and even strangers, regardless of the condition or desired vision, would feel a significant shift after speaking with her. Intuitively Doreen knew that if a person could become unblocked on the inside, they could become unbound on the outside. It was these early energy shifts that became the signature of her future endeavors.
Although continuing to unblock and unbound countless people over the years, Doreen muddled through school and graduated college like everyone else. After being hired by a Fortune 500 company after graduation, she quickly knew this was not where she was supposed to be. Unfulfilled and frustrated she left the company after a year and at 24 years old, vowed never again to work for anyone but herself.
Seeing an opportunity to weave her energy shifts into the exercise world, Doreen created one of the earliest Mind/Body Aerobics Workouts in the early 80's. It was an instant success. Participants raved not just about their physical transformations, but about how unblocked and unbound they felt after each class.
The classes flourished over the years, but once again Doreen felt she was not where she was supposed to be. She wanted to do more than unblock and unbound people in class, she wanted to teach them how to do unblock and unbound themselves. To meet that goal, Doreen started Life Zones, a company that created seminars and interactive workshops teaching the principles of energy. Doreen's programs were different than those that motivated, because in her programs participants became magnetized. Soon hospitals, schools and businesses wanted their staff "magnetized." Fully expecting the individual transformations, Doreen was not prepared for the collective results. Her participants were naturally and effortlessly magnetizing each other and the phenomenon of "social magnetizing" was born. Pre Internet, social magnetizing could only be done in small local groups. It would take another two decades before the first Social Magnetizing Site® could do for the world what Doreen had accomplished with these small groups.
During the evolving days of magnetizing and social magnetizing, Doreen had her first child and wrote her first book. Jaclyn Taylor and Health beyond Belief became her greatest accomplishments to date. It would be her daughter who ultimately shifted her magnetized mission into full gear. She wanted to start a new generation of magnetized, energy responsible children and what better place to start then with her own! From the time she could talk, Jaclyn was shifting her own energy and like her mother, shifting everyone around her. Her energy education throughout her early years would be both life transforming and lifesaving with the challenges she would face. Doreen unknowingly was not only creating a new generation but a new breed of women. Jaclyn was without a doubt the first "Chick with Magnetude®!"
The bone chilling events of September 11, 2001 would test her resolve and energy knowledge to the utmost. Called in as a grief counselor to help the survivors with all they had witnessed, Doreen and many other therapists were in over their heads. Everyone knew that "talk about your feelings" or "have faith' would not work with this group of grieving, traumatized individuals. Doreen realized this was a time for action and in a bold move took the lead in this unprecedented task. Relying on the process that had yet to fail with thousands of people, Doreen created an energy shift among her first group. This shift made such an impact that the other counselors were stunned. It would prove to be a transformational experience that would last for months longer than expected (Doreen's contract was renewed three times). She also became the counselor to the counselors, teaching them how to shift energy. Still not officially named, everyone involved in this monumental shift felt "magnetized."
Forever indebted to the men and women who allowed Doreen to enter the most private and painful time in their lives, the September 11th counseling experience forever changed her personally and professionally. The magnitude of the shift she had witnessed, proved beyond a shadow of a doubt that this energy understanding and keeping people magnetized was the missing 'peace' in every system of life. Doreen felt an overwhelming sense of responsibility to share this with the world, but knew she couldn't do it alone. It would take another ten years and a whole new breed of women, Chicks with Magnetude™, to revolutionize both life and social networking. ChicksWithMagnetude.com, the first Social Magnetizing Site® combines the truth of the ages with the technology of the time to create one sensuously powerful site. Finally Doreen can say of her life long magnetized mission, "Mission Accomplished!"
###