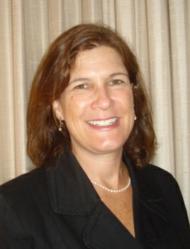 This is a great opportunity for vendors in the 3D space to showcase their products to a targeted audience at an affordable cost
San Jose, California (PRWEB) November 30, 2011
3D-ICs.com, the premier internet portal aggregating 3D semiconductor technology news, blogs and technical papers, announced that beginning in January, 2012, it will offer advertising opportunities to companies specializing in 3D IC, 3D packaging, and TSV related products and services.
3D integration is in its early stages of market adoption, with high volume manufacturing expected to ramp up in the next few years. According to research from Yole Développement , the market for 3D TSV packaging will increase from $325M in 2009 to $4.1B in 2015, a cumulative annual growth rate (CAGR) of 53%. In addition, players in the memory industry, such as Toshiba, Samsung, Micron and Hynix, are actively exploring monolithic 3D approaches to NAND flash memory, with risk production scheduled to begin in the next 3 years.
As IDMs, foundries and OSATs begin to add capacity for 3D IC processes; the market is ripe for vendors of 3D related tools, products and services. Since its official launch in late September, 3D-ICs.com has seen a rapid increase in traffic, thanks in part to collaboration with 3D InCites, a well-established 3D integration community, and the 3D-IC LinkedIn Group. The traffic of 3D-ICs.com is making it the go-to site for 3D IC news and information, ensuring that companies who advertise on 3D-ICs.com will reach decision makers in that space.
"This is a great opportunity for vendors in the 3D space to showcase their products to a targeted audience at an affordable cost," explains Francoise von Trapp, editorial director of 3D-ICs.com and 3D InCites. "Our intention is to keep the advertising effective and at the same time unobtrusive. There will be one text ad spot that will rotate ads upon refresh. We believe that the advertising revenue generated by 3D-ICs.com will enable us to provide even better service to our readers." As an added incentive, bundling opportunities for companies that wish to advertise on both 3D InCites and 3D-ICs.com are available.
For 3D-ICs.com advertising rates contact francoise(at)3dincites(dot)com.
###