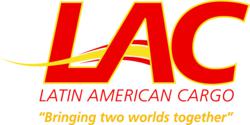 With the right tools almost anything can be accomplished. That's why we want to give our clients the tools they need to be successful.
Staten Island, New York (PRWEB) November 30, 2011
With multimedia playing a larger and larger role in the way information is distributed, companies need to keep up with the latest means of conveying their message to customers, clients and partners. The ongoing video series by Latin American Cargo is connecting clients to valuable information in a compact and easy to access format. Their latest efforts to educate their clients and partners on transportation is a brief introduction to specific aspects of cargo insurance which should be known to make the most of any freighting operation.
Latin American Cargo began this movement towards better information for their clients early in the spring of 2011. Previous topics have included Incoterms, internationally used terms and acronyms, as well as introductory messages from the CEO and president of Latin American Cargo. These videos provide valuable information to anyone looking to have goods freighted, and even more so to those dealing with LAC directly.
From a company standpoint, having better informed clients is invaluable. Miscommunication is costly, and having those who rely on your services know the limits of what you are allowed or not allowed to do spare both sides many headaches. By using videos, a company can empower their clientele and create a better environment for everyone involved.
This is not the only effort Latin America Cargo has been putting in to improve the access to information their clients have. More and more sections of their website are being added to, expanded and created, all for the sake of allowing a free flow of dialogue between LAC and their clients. And it truly is a dialogue, since upon visiting their website there are prompts to chat with a Latin American Cargo expert or get a quote on freighting costs. The video series is just one of many aspects being used to enhance client satisfaction and create a company culture around accessibility.
It can be said that with the right tools almost anything can be accomplished. Latin American Cargo has been working to supply the tools customers and clients need to be smart and savvy concerning transportation and logistics. As LAC continues to put out more videos and expand their online presence, clients will continue to benefit.
About LAC
Latin American Cargo (LAC) is a shipping and freighting company specializing in shipments going to and from different areas in Latin America. They are experienced with air, sea and ground transport. Their Mexfreight division, short for Mexico Freight, handles almost exclusively the transport to and from Mexico and acts primarily as a road transportation service. LAC has recently launched an informative video series and has introduced a business consulting branch designed to help clients develop strategic goals and execute them.
###