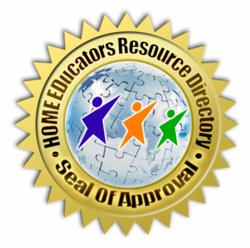 My reviewers loved exploring Oville. It reminded them of a kinder, more innocent time that was safe, non-violent and educational.
(PRWEB) November 30, 2011
This fall, the Cackleberries virtual world of Oville—a child-safe, commercial-free online edutainment center for preschoolers—received rave reviews from the homeschooling community and a coveted nod from HERD, the U.S.-based Home Educators Resource Directory.
HERD's review process is significant. Products such as Cackleberries are given to home-school families for one to four months. Reviewers are asked to complete an extensive report on the pros and cons with a focus on safety and ease of use. According to Mindy Lively, President of HERD and a homeschooling mother of two, Cackleberries did very well on both aspects.
"There isn't much online for young children of this age group," said Lively. "My reviewers loved exploring Oville. It reminded them of a kinder, more innocent time that was safe, non-violent and educational. They also appreciated the creative and playful aspects of the game that are so important for young learners, as well as the safety features."
Well aware that Internet safety is a primary concern for parents of young children, the company has developed a proprietary desktop icon that allows children to safely login to the game without directly accessing the wider Internet. To date, Cackleberries is the only gaming company that is using Adobe's application in this manner.
Aside from staying safe from the wider Internet, children playing in Oville are not exposed to advertising or chat rooms. Instead of interacting with other players such as in Webkinz World, children learning and playing in Oville engage with Oville's many friendly and polite characters.
Eronne Foster, Cackleberries CEO, said, "Our company aims to fill the need for safe educational games for preschoolers, but our broader goal is to make the world a kinder, gentler place by teaching acceptance, empathy and understanding. This is what makes a homeschool organization like HERD put us on their list of recommended educational resources."
Designed for children between the ages of three to five years old, Oville includes music, games and stories that entertain children as they explore, play thinking games, learn to read, and practice their computer skills. To find out more about free memberships please visit http://www.cackleberries.com. HERD resources can be found at http://www.homeeddirectory.com.
About the Home Educators Directory:
Home Educators Resource Directory (HERD) is an U.S.-based organization owned, managed, and maintained by parents passionate about giving their children the best education. The Directory's mission is to provide resources, support, and information that will meet the needs of educators around the globe. Along with a data base of resources, the Directory maintains a catalogue of local and global support groups and calendars highlighting local events. HERD's monthly newsletter keeps educators apprised of current homeschool events and supplies informational articles for both the new and experienced. HERD invites you to stay informed by subscribing to the newsletter, visiting the http://www.homeeddirectory.com/[Directory __title__ Homeschooling Resources Directory] and checking out the HERD blog.
About Cackleberries Entertainment:
Cackleberries is a children's edutainment (entertainment and education) company offering a website, animation, toys, games, music and more. Most importantly Cackleberries introduces young children, ages three to five, to computer-based education while keeping them safe. Cackleberries protects children from the internet with the latest technology, provides family-friendly content, and never advertises to children. The living virtual world of Oville is a place for children to learn and play in a guaranteed safe environment. Club C is a community for grownups to connect and share information on an array of topics. Young children can play for free.
###