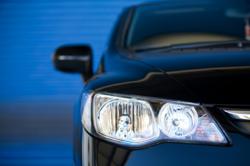 Houston, TX (PRWEB) November 30, 2011
At Russell & Smith Honda in Houston, Texas they are proud to be offering one of the Top 10 automobiles on the prestigious Forbes' 2011 Top Selling Cars List. This year the Honda Accord was seated firmly in the Top 10, attesting to its popularity and reputation for longevity, value, and reliability. And like all car dealerships, Russell & Smith Honda is readying to slash prices in order to liquidate all pre-existing inventory to make way for the incoming 2012 models. Over the next four weeks prospective car buyers will begin to see remarkable deals on inventory that will likely not be matched until December 2012. Anyone looking to purchase a new Honda in Houston or a used Honda in Houston is strongly encouraged to make the trek to Russell & Smith Honda during this time and take advantage of these deals.
The Honda Accord has remained one of the best selling vehicles of all time throughout the world. In addition, numerous road tests, past and present, rate the Accord as one of the world's most reliable vehicles. They're the ultimate die hard when it comes to longevity on the road. Honda owners will attest to the fact that their cars have turned two-hundred-plus to three-hundred-thousand miles and more with minimal upkeep or investment along the way. And Honda, the Accord in particular, has one of the best resale values on record. Everything about these cars makes them a no brainer.
Even if a consumer is not looking to purchase a Honda at this time, Russell & Smith offers a wide variety of other makes and models to choose from as well. For those shoppers looking to purchase pre-owned certified used cars in Houston or used trucks in Houston of any other make or model, it's likely they'll be able to find the vehicle of their choice on the lot. With all the belt tightening going on across the board, often times big-ticket items are the first ones to be hit, and pre-owned vehicles are becoming more sought after in today's current economic climate. Buyers of used automobiles on Russell & Smith's lot can rest assured that all gently used vehicles have met rigorous inspection standards in order to qualify for resale.
###