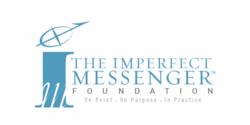 ...the very type of mechansim that will...seal the fate of this Republic.
Santa Rosa, Ca (PRWEB) November 30, 2011
The Imperfect Messenger Foundation has completed their analysis of the Think Long Committee for California Report and shares the opinion of Policy Analyst, Curtis Greco, who stated "…it is the very type of mechanism that will, if left unchallenged, be used to seal the fate of this Republic. It is for this reason every means available should be used to prevent this Groups recommendations from moving forward."
The danger of this type of government re-engineering through the various incremental measures and mechanisms promoted by the Committee is exposed in the following synopsis whose source is none other than the Committee's own Report:

"To this end, the Think Long Committee proposes to establish a Citizens Council for Government Accountability. As this would involve amending the California Constitution, the Committee intends to qualify an initiative measure."
"In short, its purpose would be both foresight and oversight, balancing the short-term horizon of the legislature and Governor with a long-term perspective that extends beyond political cycles."
"The Council would be composed of 13 voting members and four ex-officio non-voting members."
"The Council would have the following powers:
- Placing initiatives directly on the ballot;
- Authorization to direct the Secretary of State to publish the Council's comments and
positions on relevant proposed initiatives and referendums on the election ballot;
- Subpoena power."
Greco's observations and concerns are receiving universal support and though the initial media interest was somewhat tepid a San Jose Mercury News Staff Editorial(11/26/11) expressed the essence of most objections: "It's tough to argue with that conclusion, given lawmakers' failure to seriously address reform. But this committee's powers would be sweeping. Its 13 voting members are supposed to be nonpartisan and impartial -- but they will be appointed by politicians with agendas, and they will not be accountable to the public. It won't be easy to convince voters, or us, that it's a good idea."
The Imperfect Messenger Foundation believes this issue to be a most aggressive and indiscrete-policy shift of Trojan-Horse like effect. We strongly urge the Public and Media to read Curtis Greco's analysis, The Collective's & Re-Engineering of Chaos, for complete and well composed perspective. Greco's article removes the veil and target-centers the issues with an acute sense and understanding of collateral-risk. He states that, "The Committee's generative process is the by-product of talent having spent entire careers migrating about the taxpayer-funded trough of economic entitlement….the cavalier approach the Committee feigns in redesigning and re-interpreting the unalienable right of an Individual to define what becomes of choice both as to governance on to the entirety of one's personal and private domain is conspicuously adverse. This cabal's ties to the political architecture-of-excess renders many of the Committee members supremely unqualified to offer objective recommendations. This committee-minded process is becoming more and more routine and if one will recall the speed and efficiency by which the U.S. Congress crafted the Debt Super-Committee arrangement – also a champion amongst the ranks of the lowest possible common denominator of collective thought – then every American must be on guard for the new face of reform; The Committee!"
Greco's articles can be seen with regularity in various publications however feel free to source and view each of his commentaries online at The Imperfect Messenger Foundations website.
The Blind-Vision Series: We Hold These Truths, Value Given, Value Received and Valor in Prosperity 2nd Edition are Available Now online and through your local bookseller!
The Imperfect Messenger Foundation - Changing the conversation; One American at a time!
Follow On:
Facebook: The Imperfect Messenger Foundation Twitter: imprfctmsngr
Media Scheduling: Call/Text (707) 484-1804 or Email celias(at)theimperfectmessenger(dot)com
"Who Is" The Imperfect Messenger Foundation?
Curtis C. Greco, Author & Founder of The Imperfect Messenger Foundation is a provocative and engaging speaker and writer covering a variety of topics including "kinetic behavioral dynamics" and socio-political, economic and corporal philosophies. Combining his commitment to life-long study, his formal education, 13 years in public accounting and 20 years in real estate portfolio management, development, financial and economic analysis; he brings a broad and seasoned knowledge base in dynamic and captivating form.
###