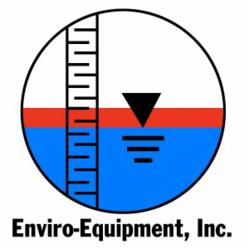 We recognize that many of the people visiting our site are newcomers to the selection of equipment for remediation processes.
Charlotte, NC (PRWEB) November 30, 2011
Enviro-Equipment, Inc (EEI), a leading provider of environmental monitoring and remediation equipment, is often asked, "How do I select the right remediation equipment for my project?" In response, the company announced today the release of their online Remediation Equipment Applications Guide. The free guide is an easy-to-navigate web resource containing background information on various applications as well as information and links to field instruments used to sample the air, water and soil to gauge the remediation progress.
The guide defines several different technologies for clean-up of contaminated soil and groundwater. It covers air sparging, soil vapor extraction, dual phase extraction, and off gas treatment. It also discusses the remediation pilot test equipment that may be used as a preliminary test to evaluate what adjustments need to be made before a full scale system is designed and installed.
"We've taken a unique approach to educating our customers about remediation equipment," says co-founder and Vice President, Brian E. Chew, Sr. P.G. "We recognize that many of the people visiting our site are newcomers to the selection of equipment for remediation processes. Most of them are civil engineers, geologists, or earth scientists in the environmental consulting industry. They rarely receive training on the selection and use of remediation equipment when they are in school. They have to learn on the job where even minor mistakes can cost them a client. Many variables go into designing, for example, a soil vapor extraction system. You need to know electrical, plumbing and the State\County regulations to install the system. We guide these buyers through the selection process."
Mr. Chew is a recognized expert, with 31 years of experience, in assessment and remediation of petrochemical impacted soil and groundwater. He is a licensed professional geologist in 5 states and has experience in many different geological settings. In addition to the online guide, he has written a series of technical articles on Enviro-Equipment's company blog.
Enviro-Equipment custom builds most of the remediation equipment sold through their website. "Professionals from all over the world find us through our website. They are looking for technical advice without a lot of pressure. They are trying to design an effective remediation system for their application. Since they usually make a purchase decision without meeting with one of our technical experts in person, the process can be very daunting," said Chew. "We try to make the whole process painless and easy. Customers are sent progress reports, including photos of their system, during construction. Prior to shipment they are sent a test video showing their new system operating according to their specifications. We offer a high level of support before, during and after the sale," he explained.
About Enviro-Equipment, Inc.
Enviro-Equipment, Inc. (EEI), a woman-owned small business founded in 1993, rents, sells, and manufactures environmental monitoring equipment used for pollution control, groundwater remediation, water and wastewater treatment, safety and industrial hygiene, and environmental assessment. The Pineville, NC facility also offers environmental sampling supplies, safety products, equipment repair, and training. Enviro-Equipment's customers include colleges and universities, government agencies, industry, and environmental consultants in the groundwater hydrology and industrial hygiene fields. To learn more, call 866-655-8267 or visit the company website: enviroequipment.com. Connect with Enviro-Equipment, Inc at facebook.com/EnviroEquipment, youtube.com/EnviroEquipment, or twitter.com/EnviroEquipmnt.
###