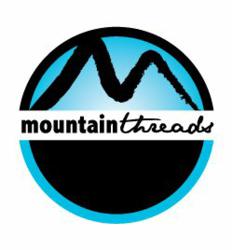 Golden, CO (PRWEB) November 30, 2011
While Colorado is an already popular ski destination, the emergence of a new Colorado service offered by Golden-based Mountain Threads has made the trip to the Rockies even more appealing. Visitors from across the country, as well as some international travelers, are quickly adopting the skiwear rental concept and have been thoroughly satisfied with the results. More than doubling November revenue, Mountain Threads remains confident in its business model.
Comparing revenue from November 2011 versus a year ago, Mountain Threads shows an impressive 150% growth – entering the season with a bang. Early season order volume has quadrupled, demonstrating the word is out on Mountain Threads' innovative service. "We're excited about how awareness is growing about the convenience and affordability of our skiwear rental service," says Julie Petty, founder of Mountain Threads. The service is particularly attractive to beginner skiers and families with growing children, who do not see the financial sense in buying infrequently-donned ski clothing at retail prices.
Mountain Threads offers its unique ski clothing rental service to Colorado guests, significantly decreasing the total cost of a ski trip. Complete with package deals and convenient delivery options, Mountain Threads makes outfitting an entire group easy. Current season fashions in jackets, pants, goggles and gloves make believers out of skiers who want to feel comfortable and look good on the mountain. "We buy our outerwear new each season from trusted names in performance sports apparel," says Petty. This season's gear is sourced from Columbia Sportswear.
Save money and the hassle of traveling with ski clothing for the whole family. Mountain Threads makes handling your ski and snowboard clothing needs a breeze.
###