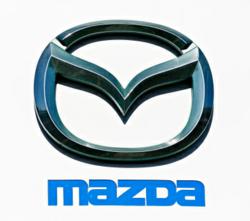 Houston, TX (PRWEB) November 30, 2011
At Russell & Smith Mazda in Houston, Texas the end of the year sales are getting ready to kick off in order to liquidate their pre-existing inventory in an effort to make room for the incoming 2012 models. The CX7, the CX9, and the Mazda3 along with the rest of the models in Mazda's lineup are among those available for sale at this time. This is the time of year for anyone in the market for a new Mazda in Houston or a used Mazda in Houston to make their move. There is no better time than year's end liquidation sales to purchase a new or used vehicle of any make or model.
For the vast majority of Americans, belt tightening has become a reality previously unknown to many. Therefore, not every sector of the car buying public is in a position to purchase a new vehicle. But these consumers need not worry. At Russell & Smith's Mazda dealership there is a vast selection available, comprising many different makes and models, of used cars in Houston and used trucks in Houston to choose from. No one need worry that because they are purchasing a pre-owned vehicle they will be limited in their choices and settling for whatever's available. That just isn't the case at this dealership.
And even if a car buyer weren't to find exactly what it is they're looking for on Russell & Smith's Mazda lot, they're a part of a bigger picture. Russell & Smith is also the proud owner of both a Ford dealership and a Honda dealership in Houston. They've got all the bases covered. With all this in mind, automotive consumers can rest assured that all their car buying needs will be met. Along with a great selection of vehicles, there are many other benefits to these Houston dealerships. All three offer stellar websites from which consumers can shop, schedule repairs and maintenance, look for and order OEM parts, and check out special internet pricing on select vehicles available to internet shoppers.
This is all with the goal in mind of ease of convenience for automobile consumers. Not everyone has the time or the energy or the inclination to pound the pavement, so to speak, when doing comparison shopping. And for others the simplicity of a mouse click over a telephone call when searching for parts or scheduling repairs simply can't be beat. Whatever style a consumer is best suited for is met with customer satisfaction in the end when it's all said and done. Russell & Smith Mazda of Houston, as well as its sister dealerships, wants to encourage all persons with automotive needs to take advantage of whichever form of shopping that best fits them and their current situation, and to take advantage of the upcoming deals for the month of December.
###