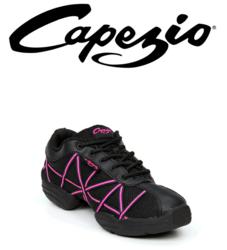 (PRWEB) November 30, 2011
Move Dancewear are proud to introduce a brand new and exciting feature to help visitors in your online shopping this month: 360 degree shoe views.
Move's fantastic range of Capezio shoes have been further enhanced for visitors looking to explore the products a little more with the introduction of the 360 degree view. Users can rotate the shoe to see it from every angle to ensure it is the one they want, giving buyers the full picture.
Move Dancewear are also pleased to reveal an increased range of quality and great value Mirella leotards on the online dancewear supplier's site.
Mirella have released a gorgeous and quality collection of adult and children's leotards for Autumn 2011. This range includes adult performance leotards, cute kids sets, fantastic tutus and also the most stylish of warm ups, all of which should ensure any dance lovers looking for Christmas presents at the start of December have the perfect gifts for their loved ones.
Don't leave that Christmas shopping till the last minute this year – our recommended order dates for Christmas deliver are:
UK Standard Delivery - 15 Dec 2011
UK Special Next Day - 21 Dec 2011
DE, FR, IT, CH, AT, ES and Western Europe Standard Delivery - 7 Dec 2011
DE & FR Premium Delivery - 15 Dec 2011
Rest of World - 5 Dec 2011
Move Dancewear is the UK's leading dancewear store, with fantastic ranges of dancewear, dance shoes and other dance supplies. They offer delivery across the country and Europe, and now offer delivery to the US also. Head over to http://www.movedancewear.com to find out a little more.
###