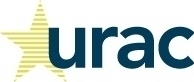 (PRWEB) November 30, 2011
URAC announced today that its President and CEO, Alan P. Spielman, has joined the Centers for Medicare & Medicaid Services (CMS) Advisory Panel on Outreach and Education (APOE). Spielman was appointed on October 21, 2011, and officially sworn in on November 17.
The Advisory Panel on Outreach and Education (formerly the Advisory Panel on Medicare Education) is charged with advising and making recommendations to the Secretary of HHS and the Administrator of CMS on developing and implementing education programs targeted at enrolled members of Medicare, Medicaid and the Children's Health Insurance Program (CHIP). The Panel is also mandated to advise CMS on opportunities to improve the effectiveness of its education and outreach to consumers, providers, and other stakeholders concerning the Affordable Care Act, which enacted a number of changes to Medicare, Medicaid, and CHIP, and also expanded the availability of other options for health care coverage.
In this role, Mr. Spielman will work with the panel to enhance the Federal government's effectiveness in informing consumers about available programs, expanding outreach to vulnerable populations, sharing information on best practices in evaluating health plans and building links between education and informed consumer decision-making.
"I am honored to accept this invitation from CMS to join this outstanding group in their mission to protect consumers by effectively educating them and other stakeholders on how their health care coverage options are changing," Spielman said. "In the wake of health care reform, health coverage choices will be changing and growing making the need for clear guidance for enrollees even more vital."
Mr. Spielman has more than three decades of leadership experience in health care, business management and strategy in both the private and public sectors. Since assuming leadership of URAC in 2005, Spielman has overseen URAC's establishment of the first accreditation program for Pharmacy Benefit Management organizations, the establishment of a Wellness Accreditation program, the development of integrated measurement and reporting across a variety of existing accreditation programs, and most recently oversaw the effort to create URAC's Patient Centered Health Care Home programs.
About URAC
URAC, an independent, nonprofit organization, is well-known as a leader in promoting health care quality through its accreditation, education and measurement programs. URAC offers a wide range of quality benchmarking programs and services that keep pace with the rapid changes in the health care system, and provide a symbol of excellence for organizations to validate their commitment to quality and accountability. Through its broad-based governance structure and an inclusive standards development process, URAC ensures that all stakeholders are represented in establishing meaningful quality measures for the entire health care industry. For more information, visit http://www.urac.org.
###