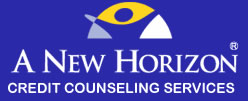 Steven Stark, General Counsel for A New Horizon Credit Counseling Services said, "Using any new medium to obtain information on an individual must be reviewed closely to make certain that the party's right to privacy is not violated."
Fort Lauderdale (PRWEB) November 30, 2011
With the huge popularity of social media such as Facebook, Twitter and Google Plus and new technology emerging rapidly in this growing area, A New Horizon Credit Counseling has noticed increased use of this medium by debt collectors to reach their clients seeking relief in their debt management program. Collectors search for information posted on these portals in order to assist their collections, sometimes friending people or using fake identities.
Steven Stark, General Counsel for A New Horizon Credit Counseling Services said, "Using any new medium to obtain information on an individual must be reviewed closely to make certain that the party's right to privacy is not violated."
The Federal Trade Commission has already hosted a workshop this past April to better understand "how mobile telephones, e-mail, social media, information gathering tools and software platforms affect collectors' compliance with the law," says Betsy Lordan, a spokeswoman for the FTC. Industry experts and consumer groups alike hope the FTC will recommend guidelines for collectors that specifically address social media privacy, but collection industry executives maintain that current debt collection guidelines contained in the Fair Debt Collection Practices Act (FDCPA) can be applied to social media to protect the consumers privacy.
Although not all of them involve social media, the FTC received 140,036 complaints about third-party debt collectors and in-house collectors in 2010, more than any other specific industry.
Until the FTC comes up with its own recommendations, Stark advises A New Horizon's clients, "Use some common sense. If you want to keep certain information from being discovered by a debt collector, or anyone for that matter, simply don't post it online. Also, make certain to use fully the privacy settings of the media to prevent unwelcome parties from accessing your information. Finally, if you feel your right to privacy has been violated by a collector, demand in writing that they stop contacting you, and report them to the FTC and the new Consumer Financial Protection Bureau."
A New Horizon Credit Counseling Services is a nonprofit debt consolidation organization that has been helping consumers since 1978. For more information about their programs, contact 1-800-556-1548. They can also be found on the web at http://www.anewhorizon.org, or reached via email at slieberman(at)anewhorizon(dot)org
# # #