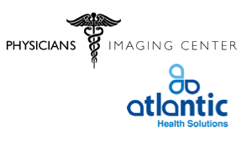 We chose to partner with Atlantic Health Solutions to enhance our coding accuracy and billing efficiency which will ensure maximized revenue for our radiology practice
Tampa, FL (PRWEB) November 30, 2011
Atlantic Health Management Solutions, a division of Atlantic Health Solutions an industry leader in medical billing, radiology and radiation oncology practice management and marketing services, announces today that they have received a billing services contract from Physicians Imaging Center of Florida.
After an extensive evaluation process, the leading radiology and imaging services provider for the Hollywood, Florida community selected Atlantic Health Management Solutions for outsourced billing, collections, provider contracting and credentialing. The goal is to improve practice revenue and improve reimbursement with a valuable level of return-on-investment.
"We chose to partner with Atlantic Health Solutions to enhance our coding accuracy and billing efficiency which will ensure maximized revenue for our radiology practice," said Alan Sternberg, Director of Operations for Physicians Imaging Center of Florida. "Based on the many positive references of Atlantic Health Solutions' current clients we are confident that this partnership will allow us to reach our financial goals."
About Atlantic Health Solutions
Founded in 2001 by Chris Christenberry Atlantic Health Solutions' mission is to set new performance standards when providing revenue cycle management and practice management services to physicians in both the hospital and outpatient setting. Atlantic Health Solutions achieves this through its rich experience in the industry, various technologies, transparency, and our consistent approach to quality. Atlantic Health Solutions provides billing, collection and practice management services to more than 50 radiology and radiation oncology facilities throughout the US and has helped clients streamline their practice operations, reducing overhead and increasing profitability.
About Physicians Imaging Center of Florida
The Physicians Imaging Center of Florida is a brand new medical facility located in Hollywood, Florida. This remarkable 8,000 square foot diagnostic imaging center is home to over $8-million of the latest imaging technology — all within a comfortable and inviting environment. Radiology sub specialists are on-site to interpret exams with over 30 radiologists available to ensure that every sub specialty is represented.
# # #