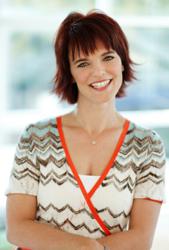 San Jose, CA (PRWEB) November 30, 2011
Two of the top 10 skills that employers in the IT industry are looking for are directly related to cloud computing. The Art of Service's newly expanded Cloud Computing Complete eLearning Bundle helps IT professionals become certified experts in cloud computing, opening up the possibilities for promotions and new and better jobs.
According to Indeed, a job-finding search engine that analyzed millions of job postings for keywords, the top ten skills employers are looking for are all related to software development, cloud computing platforms, mobile development and social media.
Most of these job skill keywords exploded in popularity in 2010 and continued their fast growth this year. PaaS (Platform as a Service) came in at number nine this year. PaaS is a development platform for which the development tool itself is hosted in the cloud and accessed through a browser. The number six keyword is Puppet, which is a software tool used in cloud computing.
According to Indeed, other top keywords include social media, Hadoop, mobile apps, iOS and HTML5.
The Art of Service Cloud Computing Certification Pathway consists of several levels, starting at the Foundation level. The foundation course, also available on the iPad, includes all the basics required to understand cloud computing services and also the major service management processes. A much more intensive option is the Cloud Computing Certification Complete eLearning Bundle, which includes the certification kits (including e-learning programs and e-books), exam preparation e-learning program and associated exam vouchers for cloud computing. The bundle covers foundation, virtualization, SaaS and web applications, PaaS platform and storage management and managing services in the cloud.
The Art of Service is committed to life-long learning for IT professionals and has a comprehensive offering of education solutions geared toward the busy IT professional. The company is built upon a strong belief that quality IT education should be available to all career driven IT Professionals, irrespective of their current job title, budget and geographical location.
AOS instructors are experienced in classroom-style delivery, boardroom-style executive coaching, on-the-job training and online virtual support for remote students.
The Art of Service has been educating 16,000 students from 150 countries in its eLearning portal just this year alone.
The AOS team has nearly 30 years of experience in educating IT professionals, with expertise including:

IT Service Management with ITIL ®
Cloud computing
Standards for the IT Industry: ISO/IEC 20000 and ISO/IEC 27000
Help desk pathway
Customer service for IT Professionals
HR management
Career development
About The Art of Service
As a cutting-edge IT service framework company, The Art of Service is leading the way in providing high end, client-focused books, toolkits and online and classroom education programs. The company is one of the most trusted sources globally for the career-driven IT professional. For more information, visit http://www.theartofservice.com.
About the Founder
Ivanka Menken is the founder and CEO of The Art of Service. Menken has spearheaded the company's Cloud Computing Certification Scheme that is becoming the industry benchmark.
# # #