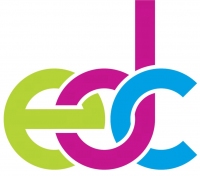 "An outstanding 140 students gained places on their first choice of University course - the highest figures in 15 years!
(PRWEB) November 30, 2011
East Durham College are delighted to announce that this year they have seen the highest number of their students applying and gaining places at University.
This year, East Durham College has seen more than 200 students applying for University courses, and an outstanding 140 students gaining places on their first choice of course - the highest figures in 15 years! This is all-round great news for the students themselves as well as the College and tutors who helped them to achieve this.
There has been a lot of controversy surrounding Universities this year which has resulted in substantial reductions of places on certain courses across the country. This now means that there is significantly more pressure on students to compete against each other to get onto the course they have worked so hard for. Therefore, seeing such high figures of East Durham College students gaining places is even more of an accomplishment.
East Durham College offers the highest quality facilities to students studying a whole range of courses from GCSE's to A Levels and NVQ's as well as more vocational courses and Apprenticeships. The College aims to assist students to reach their full potential and give them the opportunity to go on to study at University, should they so wish. This has been a great achievement for the College and shows that the hard work is really starting to pay off.
East Durham College students have gained places at both local Universities such as Newcastle as well as places further afield in England and Scotland. This is a great advert to those younger students who are dreaming of going to University but may not feel it is currently achievable. With the help of the tutors and facilities, East Durham aims to give their students the skills required to go on and succeed within a University environment.
Whether you are looking for a College in Hartlepool, would like to study A level Courses in Peterlee or simply want to study at a top Sixth Form College, contact East Durham today and you yourself could be making your way to University within just 2 years' time. With a whole range of full and part-time courses to suit your studying needs, they seem to have something for everyone. East Durham College are running open days in January, so contact them today to book your place.
About East Durham College: EDC are a further education college offering full and part time courses and training for people aged 16 and above. We specialise in a number of different courses including apprenticeships County Durham, A levels and further education Peterlee courses, as well as adult learning and staff training.
For more information, please contact Alistair Cummins-MacLeod (Marketing and Press Office) on 0191 518 8296 or 07979 756 808, or by emailing acm(at)eastdurham(dot)ac(dot)uk.
###