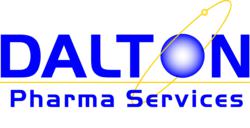 The confirmation of Dalton's GMP compliance in the current climate of increased regulatory vigilance is a testament to our Quality group's adherence to the high standards of current GMP's
Toronto, Ontario (PRWEB) November 30, 2011
Dalton Pharma Services, a privately owned Canadian pharmaceutical services provider to leading pharmaceutical companies, today announced the company has received 'Compliant' rating from Health Canada following the completion of the regulatory agency's Good Manufacturing Practices inspection of the facility. The license allows Dalton Pharma Services to continue manufacturing, testing, packaging and distributing sterile drug products including powders for injection. The company is licensed for the commercial manufacture, testing and distribution of solid oral dosage forms. The license ensures that Dalton can continue manufacturing, testing and shipping commercial products for existing clients in Canada and the EU and to attract and fulfill commercial pharmaceutical manufacturing relationships.
"The confirmation of Dalton's GMP compliance in the current climate of increased regulatory vigilance is a testament to our Quality group's adherence to the high standards of current GMP's" said Peter Pekos, President and CEO. "Dalton is celebrating 25 years in business supplying innovative solutions to the pharmaceutical industry and we are thrilled to be able to play a part in our clients' success in developing the medicines of the future. Dalton's clients can start with Dalton Pharma Services in clinical trial manufacturing and stay with Dalton through commercial manufacturing," he continued.
Ildiko Riss, Director of Quality stated "In view of news reports of recent serious quality issues in the contract manufacturing industry noted by regulators we consider the success of the audit as a re-affirmation of Dalton's commitment to continuous improvement of our quality systems. We would also like to extend our thanks to our clients for their audits of Dalton throughout the years. Dalton has benefited tremendously from these audits and we are grateful for the auditors from around the world who have provided invaluable feedback to our team strengthening our company's compliance."
Accelerating drug development and manufacturing of novel medicines continues to be a strategic priority of the pharma industry. Dalton's provision of integrated services by combining commercial manufacture of sterile, solid dose pharmaceuticals and API in one location provides its clients a distinct competitive advantage in bringing their products to the market.
About Dalton:
Dalton Chemical Laboratories Inc. o/a Dalton Pharma Services is a Health Canada approved contract pharmaceutical manufacturer that supplies chemistry, analytical and formulation development services to the biotechnology and pharmaceutical industries in the areas of chemistry, medicinal chemistry and fine chemical manufacture. Dalton provides cGMP manufacturing of solid dosage forms and aseptic filling services to its customers at any stage of the regulatory process (Phase I, II, III or commercial). In its state of the art cGMP facilities, Dalton produces active pharmaceutical ingredients at the gram or kilogram scale. Dalton conducts aseptic fills to produce batches of finished drug product in vials or syringes, either aseptically filled or terminally sterilized, under fully validated conditions. In addition, Dalton's analytical chemistry laboratory offers method development, validation and ICH stability programs to its clients. Further information can be found at http://www.dalton.com.
Contact:
Peter Pekos
President & CEO
Dalton Pharma Services Inc.
349 Wildcat Road
Toronto, Ontario
Tel: 416-661-2102
###