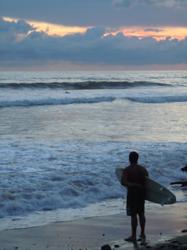 " It's amazing to these young men suffering from drug addiction, living life to the fullest!"

-Roy DuPrez CEO/ Founder
Flagstaff, AZ (PRWEB) November 30, 2011
Back 2 Basics, a treatment center for young men has begun taking some the long term clients to Mexico to participate in a curriculum designed to teach the residents a new way of life while, learning to recover from the detrimental effects of drug and alcohol addiction.
Drug and alcohol treatment centers have been addressing the needs of young addicts at an alarming rate. Statistics and science have proven that nothing is more effective than long term drug rehabs for young adults. Back 2 Basics treats young drug addiction in men by encouraging going to college while having a wilderness experience. Back 2 Basics has implemented a new way of treating young drug addicts. Back 2 Basics' new form of treatment included traveling abroad.
The Back 2 Basics model is both therapeutic and experiential. But its founders also believe that in addition to just getting sober, residents must be introduced to a full and active sober life in order to succeed.
This trip the clients would live among locals, eat local fare, and spend three hours each day in Spanish language classes. They would wear themselves out trying to paddle past the breakers, get pummeled by the current, endure sunburn and hit his pillow each night utterly fatigued.
Historically treatment centers are based in hospital like settings. Back 2 Basics decided to bring the treatment center to the outdoors. When the clients are not in Mexico taking surfing lessons they are nestled in the base of the San Fransisco Peaks in Flagstaff, Arizona participating in the Back 2 Basics curriculum.
Back 2 Basics Outdoor Adventures is the primary stage of recovery for those admitted to the program. They utilize the natural outdoors with a 12 Step recovery process, giving participants the opportunity for increased understanding of one's self-concept and self-worth. As well, the Outdoor Adventures Program aids in reducing harmful behaviors caused by drug and alcohol abuse. 12 Step Recovery in Nature The Back 2 Basics Outdoor Adventure program offers residents an outdoor community in wild and scenic Northern Arizona. As well, Utah, Colorado, California and Mexico are all a day trip away. Throughout the initial phase of the Back 2 Basics program residents will participate in a series of hiking and camping adventures throughout The Grand Canyon, Mogollon Rim, Oak Creek Canyon, Sedona and San Francisco Peaks. In addition, Back 2 Basics residents will partake in white water river rafting adventures on the Colorado, San Juan, Salt and Verde River systems all located in close proximity to the main campuses in Flagstaff. While in the outdoors, sustenance living that emphasizes the essential processes in daily tasks will be taught and practiced. These skills include the gathering wood for meals and heat, daily water procurement and use monitoring, meal planning, and cooking over open fires. Outdoor Adventures in Skiing .For a six month period for three-to-four days a week residents of Back 2 Basics live in the natural elements creating a connection that removes the Addict/Alcoholic completely from all the previous detrimental distractions that have contributed to their demise. Throughout this passage the residents and Back 2 Basics staff work together. Back 2 Basics believes that the Outdoor environment provides guidance, crucial to the development of a balanced sober individual. Beyond man-made concepts and distractions, Nature instructs the inner light of each resident and guides their adventure into their own personal discovery, and spiritual enlightenment. Their seasoned and credentialed outdoor professionals offer your son or daughter the journey of a lifetime.
###