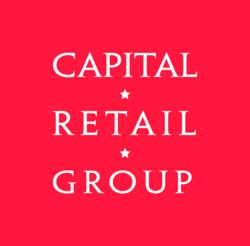 Capital Retail Group green initiative includes buying wind credits, promoting telecommuting, and rigorous recycling.
Washington, DC (PRWEB) November 30, 2011
Capital Retail Group believes it is important the commercial real estate industry becomes green and has announced its own strategic green initiative. Robert Tack, CEO of Capital Retail Group, says, "Many people are surprised when we tell them commercial buildings produce over 18% of all carbon emissions in the U.S."
How is Capital Retail Group Going Green?
Capital Retail Group pulls energy from the grid just like every commercial real estate company to ensure there is a constant power flow for computer equipment and lighting. Unfortunately much of the power going through the U.S. grid today is produced by polluting technologies like fossil fuels.
In order to compensate for the polluting power Capital Retail Group pulls from the grid, the company has announced it will purchase wind energy credits. Capital Retail Group will replace, with wind power, three times the amount of energy used by the grid. Robert Tack, CEO of Capital Retail Group explains, "If we consume 1X of power from the grid we now purchase enough wind energy credits to put back into the grid 3X of power having been produced by wind power."
Capital Retail Group is going green by reducing the carbon footprint in their offices. The company employs rigorous recycling and only prints legal and essential documents to conserve paper. Any non-essential documents printed by mistake are returned to the recycle paper area of the office for reuse. In addition, the company installed auto lighting control systems to ensure the lights are not on when no one is in the offices and has a policy to power down all office equipment when not in use.
Capital Retail Group is also reducing carbon emissions on gas consumption by promoting telecommuting for their employees. The company searches for top notch personnel and sometimes finds they are not located near the company office based in Washington DC. Rather than try to relocate the employees, the company allows them to telecommute from home or a shared office nearby.
Capital Retail Group is eco conscious and has announced it is actively seeking out others in the commercial real estate industry for green alliances.
About Capital Retail Group
Capital Retail Group focus is Urban Retail Real Estate. The company leases retail space for owners, finds new retail space for tenants, and manages properties related to retail.
###