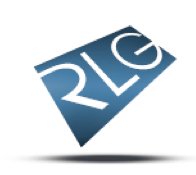 We implore anyone with a friend or relative who has received a hip replacement device to reach out to that person and recommend that he or she consult a physician immediately and then speak to a qualified personal injury lawyer
New York, NY (PRWEB) November 30, 2011
As publicized by Reuters yesterday, "[m]odern, all-metal hip implants appear no more effective than traditional implants and may be less safe, according to a new report, a finding that could hurt orthopedic companies that make the devices and accelerate lawsuits."
"The report, published on Tuesday in the British Medical Journal," the Reuters piece states, "found that patients who received so-called metal-on-metal implants were more likely to require repeat surgery than those who received traditional implants."
This latest report, sponsored by the U.S. Food and Drug Administration and conducted in conjunction with academic experts, reviewed all published literature, as well as large orthopedic registries to come up with the most comprehensive overview to date.
"Professor Art Sedrakyan of Weill Cornell Medical College said that while the analysis is preliminary, it indicates that patients implanted with a metal-on-metal device are doubly at risk of requiring a repeat procedure," the Reuters piece notes. "Sedrakyan said that patients who are about to receive a metal-on-metal hip implant should ask their doctor for a full explanation as to why this type of hip is needed."
Rochelle Rottenstein, principal of the Rottenstein Law Group, says, "We implore anyone with a friend or relative who has received a hip replacement device to reach out to that person and recommend that he or she consult a physician immediately and then speak to a qualified personal injury lawyer."
The Rottenstein Law Group maintains a DePuy Hip Replacement Lawsuit Information Site at http://www.depuyhipreplacementlawsuit.com. The site has features that allow for easy sharing, including links for automatic posting on Facebook and Twitter, specifically to enable visitors to spread the word about the dangers of faulty hip implant devices.
About THE ROTTENSTEIN LAW GROUP
The Rottenstein Law Group is a New York-based law firm that represents clients in mass tort actions. The firm was founded by Rochelle Rottenstein, who has more than two decades of experience as a lawyer, to represent clients hurt by defective medical devices. http://www.rotlaw.com
Contact:
The Rottenstein Law Group, LLP
Rochelle Rottenstein, Esq.
1259 Veeder Drive
Hewlett NY 11557
(212) 933-9500 (office phone)
(212) 933-9980 (facsimile)
rochelle(at)rotlaw(dot)com
http://www.rotlaw.com
###