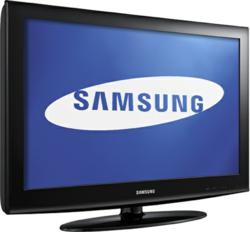 Woodbury, NY (PRWEB) November 30, 2011
MilitaryFamily.com's 2011 Holiday Giveaway Contest runs throughout December 2011. The winner of the contest will receive a Free Samsung Flat-Panel TV from Military Family.
For a chance to win, entrants, which include active duty U.S. military, veterans, reservists and military family members, need only sign up for a free account on MilitaryFamily.com to be enrolled in the Holiday Giveaway.
On January 1, 2012, a name will be drawn from all entries received between December 1, 2011 and December 31, 2011. The winner of the drawing will immediately be shipped a free Samsung - 32" LCD HDTV. There are no catches… contestants simply need to sign up for free on MilitaryFamily.com.
Visit MilitaryFamily.com for details.
ABOUT
MilitaryFamily.com is a non-profit community Web site providing support and guidance for military members and their families. The site is sponsored by Military Community Awareness, a provider of innovative products for family support and service centers, family advocacy programs & more to assist the military community.
# # #