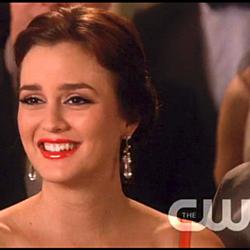 Long drop earrings are attractive both on short and long haired women and white perals are classic for any occasion...
Beverly Hills, CA (PRWEB) November 30, 2011
In the recent episode, All the Pretty Sources, Serena VanDer Woodsen (starring Blake Lively) plans a shower for Blair Waldorf (staring Leighton Meester) where Blair shows off the TZEN Be My Bride earrings perfect for the occasion for her and her prince Louie.
The beautiful pair of earrings has a perfect flower top with a long drop quartz drop that matches any gown, outfit, and even with jeans, retailing at $150.
"Long drop earrings are attractive both on short and long haired women and white pearls are classic for any occasion," states the designer Julie Liu.
TZEN was created to accentuate the natural beauty of women and complement the fashion forward looks of today. Liu strives to work with colors and tones that match with multiple outfits making it easy for working, fashionable, traveling, and just plain glamorous women all around the world to compliment their outfits from jeans to gowns.
After TZEN's debut on Gossip Girl last year, the brand has been a consistent favorite for the show appearing on Blake Lively, Kelly Rutherford, the Dean, and even the author's own appearance on the show. The pieces are perfect for the glamorous lives of the characters on the show bringing them from casual to formal. TZEN can be found in specialty high end boutiques in New York, Los Angeles, and Chicago. The next year TZEN will be expanding to other cities in other counties such as Taipei, Toronto, and Hong Kong.
ABOUT TZEN
"Be Bold, Be TZEN" - TZEN Boutique is inspired by fashionable women around the globe. Lush colors, vibrant designs and most importantly, fashion forward designs with a tint of classics. Each piece is carefully crafted and designed by Julie Liu in solid precious metal and gemstones.
TZEN is a Rising Star award winning collection of unique limited collection jewelry made with bold colored gemstones that fuses Italian couture with Asian intricacies (awarded by Fashion Group International). Pieces are meant to take you from day to night. Each piece is handmade and is available in luxury boutiques around the United States and online at TZENBoutique.com. TZEN is adorned by celebrities like Blake Lively, Kelly Rutherford, Rachael Ray, Tika Sumpter, Chelsea Handler, etc., and on TV series such as Gossip Girl, Chelsea Lately, Rachael Ray Show, WGN, NBC, Behind the Burner, etc. TZEN is a versatile jewelry line with a couture twist.
ABOUT GOSSIP GIRL
Gossip Girl is The CW's hit television series airing on Monday nights paying tribute to the latest high-end fashion. With the same costume designer as Sex and the City, Gossip Girl is taking the lead as the series to watch for the latest designer couture as well as the juicy story line of socialites and the privileged (Kelly Rutherford as Lily van der Woodsen,Leighton Meester playing Blair Waldorf, Blake Lively as Serena van der Woodsen) from the Upper East Side of New York. Filmed in New York and based on the popular series of young-adult novels by Cecily von Ziegesar, Gossip Girl.
# # #