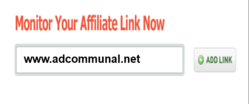 OfferSnitch allows us to spend more time on the aspects of affiliate marketing that matter, namely finding appropriate campaigns at great payouts, and ensuring that our affiliates' concerns are paramount to all else
Christiana, DE (PRWEB) November 30, 2011
Affiliate marketers will all attest to the fact that one of the most frustrating aspects of affiliate marketing remains the unexpected changes to a campaign. Be it a minor change to a landing page, a redirect, or the affiliate program expiring without prior notice, such changes can not only taint the user's experience, but can also result in thousands of dollars of lost revenue for affiliates and networks alike.
Ian Fernando, an active super affiliate, experienced his share of frustration throughout his affiliate marketing days, and is known for documenting the joys and pitfalls of the industry, using his blog (http://www.ianfernando.com/) and various other media to reach out to fellow affiliates. After numerous incidences involving redirected, capped and expired affiliate links without prior notification, and finding no imminent solution, Ian decided to create a tool that would allow him to monitor such changes to the campaigns he was promoting. Shortly thereafter, OfferSnitch was launched to the masses.
Although most advertisers attempt to notify their partners when an offer expires or experiences any relevant changes, with the constancy of lost emails, the end user may encounter dead links – which is vastly different from what is anticipated by the affiliate promoting the offer.
Offer Snitch, which works harder than any other affiliate marketer in the industry, takes the elbow grease out of campaign placement and management. By effectively tracking all changes to the campaign, including any made to the URL, or the landing page, Offer Snitch allows the affiliate to spend less time verifying their campaigns' validity, and more time promoting them. Changes can be monitored as often as 5 minute to as infrequently as 24 hours incrementally, depending on their preference. This ensures that networks and publishers are notified via email of any changes or updates as soon as they occur, or as often as preferred to avoid inbox clutter.
AdCommunal is thrilled to announce its affiliation with OfferSnitch Link Monitoring Services, wherein all of the AdCommunal campaigns are monitored 24/7 by OfferSnitch. "OfferSnitch allows us to monitor all the affiliate programs promoted on AdCommunal to ensure that the advertiser's campaigns have not changed, redirected, or gone down" says Neil Raj, Director at AdCommunal. "In the occurrence of such an event, it would allow us to notify the advertiser of this, as well as inform the publisher to pause the campaign without losing money." This tool ensures that all AdCommunal affiliates are able to stop campaigns with fair warning, or change campaign materials to suit any changes, such as those to payout, or updated images.
OfferSnitch also gives their various platforms – including newest member AdMobix mobile affiliate network – a decisive edge over the multitude of affiliate programs riddling the internet. "OfferSnitch not only simplifies the way we - as a network - operate, but it also allows us to spend more time on the aspects of affiliate marketing that matter, namely finding appropriate campaigns at great payouts, and ensuring that our affiliates' concerns are paramount to all else" adds Neil Raj.
About AdCommunal
AdCommunal Inc. is a performance-based online marketing provider for advertisers, publishers and online affiliates in the United States, Canada and the UK. The company hosts one of the most progressive affiliate programs in the industry, providing some of the greatest return on investment for advertisers and highest payout for publishers, with access to ad placements on various websites, blogs and social media sites such as Facebook and Twitter, all on a performance basis.
With various gratuities and tools to expedite the learning curve for advertisers and publishers alike, AdCommunal is truly a one-stop shop for online connoisseurs. AdCanadian, (a Canadian affiliate network), AdMobix (a mobile affiliate network) and AdIndian (an Indian affiliate network)- AdCommunal's subsidiaries - provide the user with a sampling of different campaigns and diverse array of traffic sources, and ensure that the end-user's overall experience is a truly enjoyable one.
For more information and to schedule interviews please contact Chrystal Mariyanayagam at 646-867-3977 or at chrystal(at)adcommunal(dot)com.
###