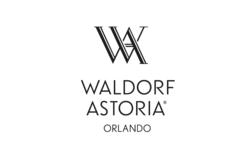 'Tis the season for holiday fun in Orlando
Orlando, FL (PRWEB) November 30, 2011
Waldorf Astoria Orlando guests can spend their winter holidays among the magic of Orlando theme parks. The resort, located inside the gates of Walt Disney World(r) and nestled in a quiet nature preserve, features a schedule of special Christmas-themed activities, the popular Bar du Chocolat on weekends, and a private fireworks show held exclusively for resort guests on Dec. 30.
In addition to a weekend of relaxation, visitors to Orlando can enjoy Disney theme parks decked out in their "magical" holiday decorations, including the Osborne Family Spectacle of Dancing Lights at Disney's Hollywood Studios(r), Candlelight Processional at Epcot(r), Grinchmas at Universal Studios Islands of Adventure(r), and Mickey's Very Merry Christmas Parade at Magic Kingdom(r).
The holiday fun will include:
Waldorf Astoria(r) Orlando

Little ones can enjoy a memorable Mrs. Claus Holiday Tuck-In, where they are visited by Mrs. Claus at bedtime, complete with a snack and bedtime story (Available Dec 24, from 7-9pm. Advance reservations required, by calling Concierge. Cost: $49 per room)
Guests are invited to the Waldorf Astoria Yuletide Reception on Saturday Dec 17 and 24. This nighttime event, from 5:30-7:30pm, includes Holiday Caroling by the Poolside Fire, where you can make chocolate s'mores and enjoy hot cocoa.
A special tradition with a Florida twist, hot cocoa and hot wassail around the poolside fire, Dec. 3 and 10, from 5:30-7:30pm.
To add to the holiday glee, guests can enjoy a complimentary hot spiced cider in the lobby Dec. 17-31, from 11am-7pm.
Waldorf Astoria holiday visitors can order Christmas Trees to deck the halls of their guest rooms. The hotel features table top available for advance purchase. For additional convenience, a guest can send their holiday gifts ahead of their stay to be set under the tree in their room upon arrival. Guests can contact WAOGuestRecognition(at)hilton(dot)com to place an order.
Enjoy complimentary transportation to Disney's theme parks, where the holiday celebrations are in full force!
Peacock Alley
It's a chocolate-covered holiday season at Waldorf Astoria Orlando, featuring Bar du Chocolat, an exotic display of chocolate treats from around the world, every Friday and Saturday Evening, Nov. 25 through Dec. 31. Bar du Chocolat is an evening opportunity to experience nearly 30 ala carte chocolate treats from Waldorf Astoria's dynamic display of decadence. Peacock Alley is transformed into a chocolate boudoir, offering an evening of self indulgence. Guests can choose from a signature selection of chocolate treats from the hotel's talented executive pastry chef Kurtis Baguley, featuring time-honored recipes from around the globe. Highlights include handmade chocolate truffles, exotic chocolate cakes, rich Hanukkah gelt, gourmet cocoa, pillows of chocolate mousse and bowls of beautiful bon-bons. [priced per piece]
Guests are sure to enjoy nightly Holiday Entertainment at Peacock Alley, featuring live lounge performances from 5-9pm (Sundays through Fridays) and 8:30-11:30pm (Fridays and Saturdays). [Friday schedule may vary]
Reservations are suggested for the first Christmas Royal Tea on Dec. 10, a charming new Waldorf Astoria Orlando holiday tradition. Guests can spend time together as they nibble on tea sandwiches and holiday pastries, and drink tea, cocoa, and (of course) champagne. Seating based on availability. Reservations recommended: 407-597-5500.
Bull & Bear

On Christmas Eve, Bull & Bear opens an hour early (at 5pm), featuring an a la carte menu. Reservations recommended: 407-597-5500.
Bull & Bear features a four-course holiday meal, served on Christmas Day from 6-10pm. This dining experience includes a choice of entrees, including a holiday goose carved tableside, along with special selections created by Chef David Sears. The standard Bull & Bear ala carte menu will be available. Prices: $95 per person (and $50 for children under 12), or $125 with wine pairings. Prices exclude tax and gratuity. Reservations recommended: 407-597-5500.
Oscar's

On Christmas Eve and Christmas Day, Oscar's will feature a holiday family dinner buffet from 6-10pm. This special feast will include classic holiday fare, new Waldorf Astoria traditions, and a special dessert finale. Holiday dinner buffet is $42 person, excluding tax and gratuity. Children under 12 are $22 per person, excluding tax and gratuity. Reservations: 407-597-5500.
Christmas Morning Breakfast Buffet (7am-11am) at Oscar's. Information: 407-597-5500.
WA Kids Club

Kids Holiday HQ -- 'Tis the season during the month of December, when the WA Kids Club will feature a daily holiday activity for children ages 5-12, including gingerbread surprises, holiday story time, kids baking and cooking classes, s'more assembly, crafts, and movie matinees.
Astoria After Dark - Holiday Edition -- The WA Kids Club popular dinner program for children ages 5-12 is transformed to "Santa's Workshop" every Friday and Saturday night, from 7-10pm. While parents spend the time dining (or holiday shopping at nearby Downtown Disney), kids will be able to design their own wooden craft (elf style!), participated in holiday activities, like stringing popcorn, ornament making, and writing letters to Santa. And dinner will include a holiday dessert -- s'mores! This program, which includes dinner, is $75 for one child, $125 for two children and $25 per each additional child. Reservations are required; please call 407-597-5388 to reserve your child's space or for more details.
New Year's Eve at Waldorf Astoria Orlando

A Prelude to the Countdown Fireworks Show Bonnet Creek Resort begins the celebration one night early – a prelude to the countdown – with a private fireworks show for our guests, on Friday Dec. 30 at 9pm. The pyro show is launched over the Waldorf Astoria Golf Course, giving priority views from the pool deck, resort promenade or Peacock Alley terrace.
Down Memory Lane – A Bull & Bear New Year's Celebration Bull & Bear restaurant features Orlando's exclusive New Year's Eve experience at Waldorf Astoria. The staff has looked to our past, present and future for culinary inspiration… a journey that unfolds throughout five courses prepared by Chef David Sears!
"A Trip to the Past, Present, and Future"
Bull & Bear – Served 6pm to Close

An inspired 5-course prix-fixe holiday meal from Chef David Sears
Enjoy live sax music from 8pm until 10pm
$149 per person
$59 for children under 12 years of age
Wine pairing available, but not included in the prix-fixe price
Children are encouraged to attend the on-site WA Kids 'Rock in the New Year' Party, available through WA Kids Club.
Dress: Jacket and tie required; black-tie preferred
Reservations: Please call Manny Belete or Alexandria Herndon at 407-597-5409
Rock in the New Year – A Kids Club Party! Featuring special entertainment and activities all evening long, as we rock in 2012! (Hours: 7pm until 12:15am -- $99 per child, and includes dinner. Ages 5-12. Reservations must be made in advance through Concierge, or by calling WA Kids Club at 407-597-5388.
Extended complimentary transportation to Disney theme parks, which are open late to ring in the New Year!
Waldorf Astoria Spa by Guerlain – Whether you're looking for a special hairstyle before the big night out, a manicure with some added sparkle, or just a moment of indulgence to reflect on auld acquaintance, the spa is the perfect place to celebrate the holiday.
New Year's Day Breakfast Buffet (7am-11am) at Oscar's. Info: 407-597-5500.
Holiday Package Available
Best of Waldorf Astoria for the Holidays
Receive $50 credit for each night of your stay plus complimentary breakfast for two* at Oscar's. Make this a holiday season your family will never forget. Not only will you be in the center of all of Orlando's holiday festivities, you'll also enjoy our inviting pools with private cabanas, championship golf on our Rees Jones-designed golf course, luxurious Waldorf Astoria Spa by Guerlain, dining at the legendary Bull & Bear and complimentary luxury transportation to Disney theme parks. (Available through December 25, 2011.) To make a reservation, please visit http://www.waldorfastoriaorlando.com/resort/christmas-holidays , or call 888-353-2009.
Waldorf Astoria Orlando has put the destination on the map for luxury travelers. Nestled in a nature preserve and conveniently accessed from within the gates of Walt Disney World, the resort is a sanctuary from the hustle and bustle of neighboring theme parks. Cara Goldsbury, author of Luxury Guide to Disney World, calls it "stunningly impressive…. Waldorf Astoria has redefined local luxury in Orlando."
The hotel is part of a unique resort complex that also features the top-rated Hilton Orlando Bonnet Creek and Waldorf Astoria Golf Club, the championship golf course, artfully designed by Rees Jones, which has been named one of the most "playable" courses in the crowded Florida market.
Waldorf Astoria Orlando infuses timeless Jazz Age-elegance from The Waldorf=Astoria in New York City, with the vibrant and modern ambiance of Florida. It features 498 guest rooms and suites with sweeping vistas of Walt Disney World and the Bonnet Creek nature preserve. The resort's 171 stunning suites have been called "the best rooms in all of Central Florida."
Golf Channel travel writer Brandon Tucker called the resort "an exclusive playground for the adult-minded traveler." It includes re-imagined versions of famed New York City restaurants include Bull & Bear, Peacock Alley, and Oscar's. Bull & Bear, the hotel's signature restaurant, was named Best Fine Dining two years in a row by Orlando Home & Leisure magazine in its elusive Silver Spoon Awards issue. The hotel's award-winning spa, which has been profiled in 2011 in both American Spa and Spa magazines, offers treatments from Guerlain, the legendary Parisian fragrance house.
To make a reservation, please visit http://www.waldorfastoriaorlando.com/resort/christmas-holidays , or call 888-353-2009.
About Waldorf Astoria Hotels & Resorts
WALDORF ASTORIA is Hilton Worldwide's luxury brand of landmark hotels, with each one as singular and timeless as the brand's namesake, The Waldorf Astoria Hotel in New York. From classic elegance to modern grandeur, Waldorf Astoria Hotels & Resorts each represent worldly sophistication and unparalleled guest service. From sumptuous spas and culinary excellence to world-class golf, each hotel & resort offers the exquisite accommodations and signature accoutrements that define refinement and sophistication. Discover Waldorf Astoria by visiting http://www.waldorfastoria.com. Waldorf Astoria Hotels & Resorts is one of Hilton Worldwide's ten market-leading brands.
About Hilton Worldwide
Hilton Worldwide is the leading global hospitality company, spanning the lodging sector from luxurious full-service hotels and resorts to extended-stay suites and mid-priced hotels. For 93 years, Hilton Worldwide has been offering business and leisure travelers the finest in accommodations, service, amenities and value. The company is dedicated to continuing its tradition of providing exceptional guest experiences across its global brands. Its brands are comprised of more than 3,750 hotels and timeshare properties, with 615,000 rooms in 85 countries and include Waldorf Astoria Hotels & Resorts, Conrad Hotels & Resorts, Hilton Hotels & Resorts, DoubleTree by Hilton, Embassy Suites Hotels, Hilton Garden Inn, Hampton Hotels, Homewood Suites by Hilton, Home2 Suites by Hilton and Hilton Grand Vacations. The company also manages the world-class guest reward program Hilton HHonors®. For more information about the company, visit http://www.HiltonWorldwide.com or connect with Hilton Worldwide at http://www.HiltonWorldwideGlobalMediaCenter.com.
# # #