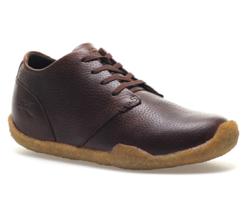 Thanks to the expertise we've gained from helping our customers with their plantar fasciitis pain, we can now share that wisdom with others.
(PRWEB) November 30, 2011
Kuru Footwear is a leading shoe for plantar fasciitis. This gives the company unique insight into the latest trends for treating plantar fasciitis. In order to help others suffering from plantar fasciitis, Kuru has released the top five treatments and exercises that have helped their customers overcome their pain.
Kuru scoured the data to find five powerful treatments and exercises to resolve plantar fasciitis pain. Kuru emphasizes that getting into a daily routine to perform these treatments is critical to eliminating plantar fasciitis pain:
1. Arch Massage – Probably one of the most important self-treatments for plantar fasciitis. Massaging the arch and plantar fascia helps to release the tension and inflammation in the fascia band. Massaging the plantar fascia also helps loosen the band in preparation for the stretches below.
How to Massage the Arch: In a seated position, bring the foot affected with plantar fasciitis up to the knee and closer to your hands. With firm yet deep pressure begin to massage the arch starting at the base of the heel. Underneath the heel bone is a fat pad designed to cushion each step. Massaging around this fat pad and into the arch can help loosen the plantar fascia. This arch massage should be performed for at least 10 minutes.
2. Foot Roll – Find a firm, round item such as a cold soda can, or frozen plastic bottle of water, on which to roll the arch of the foot. Foot rolls help reduce inflammation and release pressure in your arch. Weight your foot enough to feel firm pressure against the bottle, but not so much that it becomes painful.
3. Calf Stretches - Standing on the edge of a step and stretching the calf muscles also helps Kuru's customers with their plantar fasciitis pain. The stretch should focus on stretching the calf muscles and achilles tendon. This stretch should be performed for at least 45 seconds, raise your foot then repeat five times.
4. Towel Stretch - While sitting flat on the ground, extend the leg with the foot affected by plantar fasciitis. With the leg fully extended, a towel should be wrapped around the top of the toes. The next step is to pull gently yet firmly towards the core of the body to stretch the arch and plantar fascia. This stretch should be held for one minute and repeated five times.
5. Wear the Best Shoes for Plantar Fasciitis – Kuru found that the stretches above helped make a big difference for its customers. However, they also found that getting more supportive shoes on those suffering from plantar fasciitis played a large role in the recovery process.
Kuru says one of the best ways to prevent plantar fasciitis pain throughout the day is to wear shoes for plantar fasciitis. Kuru says that doing the above stretches, but then walking on poor-fitting or bad supporting shoes can prevent recovery from plantar fasciitis.
Plantar fasciitis affects millions of people every year. Virtually everyone is at risk of getting plantar fasciitis. Some factors that can increase the risk of plantar fasciitis include: overweight, pregnant women, being on your feet for longer periods of time, overuse, and more.
By following the recommended exercises and treatments above, Kuru hopes to help others overcome plantar fasciitis pain and get back to living their life.
About KURU:
KURU Footwear is a web driven shoe brand. Their innovative shoes are sold exclusively via their website at http://www.kurufootwear.com. Kuru shoes include an innovative orthotic HeelKradl™ molded into the footbed of every shoe. This patent-pending orthotic is designed to properly cup the heel and support the arch. This results in unparalleled support and comfort. So much so that Kuru is now a leading shoe for plantar fasciitis.
To learn more about Kuru shoes for plantar fasciitis, please visit their plantar fasciitis page.
###