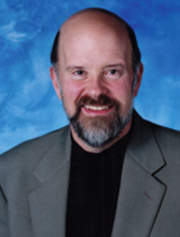 The successful CIO is a one that empowers themselves with the lessons, knowledge, and experience of a community
Chicago, Illinois (PRWEB) November 30, 2011
Mphasis focuses on real improvement in business performance. They service clients in Banking & Capital Markets, Insurance, Manufacturing, Communications, Media & Entertainment, Healthcare & Life Sciences, Transportation & logistics, Retail & Consumer Packaged goods, Energy & Utilities, and to Governments around the world.
The invitation-only event is designed to provide IT professionals with applicable insights on the prominent panel members' successes and failures which they, in turn, can leverage to conquer their own daily technological challenges.CIOsynergy San Francisco will also provide attendees with ample opportunities to network and share knowledge, experiences and lessons over cocktails, appetizers and a late afternoon Epicurean dinner that follows a think-tank and Q&A session with the panelists.
Keynote Terry Jones founder of Travelocity.com, chairman of Kayak.com, and Chief information Officer at American Airlines/Sabre, has a proven track record of leading companies whose innovations have changed an industry. For the last five years through his consulting practice, as a board member and as a venture capitalist, Terry Jones has been helping companies use the tools and techniques he's developed to keep up with this rapidly changing world. Attendees will undoubtedly walk away with inspired ideas and action items to implement in their companies.
For more information about or to participate in CIOsynergy San Francisco visit http://sf.ciosynergy.com, or contact Carlos Mendez, Event Director, at carlosm(at)ciosynergy(dot)com or 1.877.532..3480 ext. 411.
About CIOsynergy
CIOsynergy was founded to provide a unique platform to bring together the true visionaries of enterprise IT leadership. These are the "Thought Leaders" that instigate both change and stability within the organizations they serve.
"The successful CIO is a one that empowers themselves with the lessons, knowledge, and experience of a community" – CIOsynergy brings forth this community of IT Leaders under the umbrella of world renowned leaders and visionaries to the likes Steve Forbes, Jimmy Wales, Howard Putnam, Jeff Ma and Frank Abagnale. Empowering the concept of 'Thought Leadership', our events incorporate face-to-face meeting opportunities through a series of open mic panel discussions and think-tanks coupled with inspiring business relevant keynotes, and C-suite networking programs.
Attendees have included the Chief Information Officers and IT leaders from Wal-Mart, Salesforce.com, Home Depot, Bank of America, Forbes Media, Wells Fargo, Shell, Allstate, State Farm, Career Education Corp, Pepsi, Sara Lee, Kraft, BP, Loyola University, Kaiser Permanente, Mayo Clinic, & Walgreens among 1000's more.
For more information visit http://www.ciosynergy.com or call 1.877.532.3480 ext. 411.
About Mphasis
Mphasis consistently delivers Applications services, Infrastructure services, and Business Process Outsourcing (BPO services globally through a combination of technology know how, domain and process expertise. Their results focus on real improvement in business performance for their clients. Mphasis brings to their clients a credible and experienced global leadership team driving service delivery through the next generation global delivery model.
###