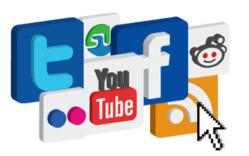 Social media is just a buzzword if you don't have a plan.
Encino, CA (PRWEB) November 30, 2011
Marshall Face2Face is a franchise that makes a business out of networking companies with each other. To that end, the franchise has made great use of social media marketing as a way to network not only with its own franchisees and customers but with the world at large. With over 5,000 social media followers, Marshall Face2Face offers some tips for running an effective social media campaign.
1) Determine the purpose of using social media. Some companies want to reach potential customers. Some want to communicate with existing customers. Understanding the purpose is a key factor in determining what kind of information to share.
2) Use a voice. Customers need to know that there is an actual person behind the social media posts. They will feel that the interaction is more personal and valuable.
3) Establish a plan. This involves determining how often to post, what kind of material is most effective, what social media channels to focus on, etc.
4) Spend time getting familiar with the networks. Everyone knows the basics of Twitter and Facebook, but real social media professionals should go a step further. Find out how to use contests, polls, ads, videos, and photos to maximize the business' reach.
5) Pay constant attention to the profiles. Social media is often one of the quickest ways for customers to reach a business. And that means they want instant answers. In order to gain trust, companies must monitor their networks consistently and show customers that they are listening.
6) Post and respond equally. Followers pay attention to posts, but they also want to know that their own posts are valuable. Social media is a great way for companies to actually let their customers know how valuable they are.
Franchises can benefit greatly from using social media. Not only do social networks allow franchisors to stay in touch with franchisees all over the world, but they help to keep all of the franchises' fans and followers looped in with the newest information.
marshallface2face.com
Marshall Face2Face is an affordable outsource partner — for lead generation and appointment securement — with the power to revolutionize an enterprise's business development strategy. Headquartered in Encino, CA, its field-proven system has been developed and refined through 15 years of highly successful real-world performance. Visit us online to learn more about how we can tailor a program to meet your needs.
###