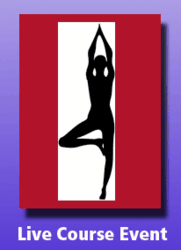 How can physical therapists and occupational therapists utilize Pilate's principles in their practice to achieve better patient outcomes?
Franklin, TN (PRWEB) November 30, 2011
Joseph Pilates coined the term Contrology to indicate the control of the muscles with an individual's mind. Pilates principles can have a significant impact on a patients rehab outcomes.
How can a therapist utilize Pilate's principles in their practice to achieve better patient outcomes?
This two-day physical therapy continuing education course is designed to help medical professionals gain basic knowledge of Pilates theory and principles and be able to integrate it into their rehabilitation programs. The core stabilizing muscles will be reviewed, as well as how core stabilization is important to functional activities and activities of daily living. The lab portion will be devoted to learning, properly executing, and cueing Pilates mat exercises. Small apparatus, including foam rolls, Swiss balls, and rings, will be used during lab exercises for modifications and advancements. Application of the Pilates principles and exercises will be discussed for orthopedic, neurologic, and geriatric patient populations. Further discussion of case studies and current research will demonstrate how a Pilates-based treatment program can help improve core stabilization, balance, coordination, postural awareness, strength, flexibility, and mobility. Upon completion of this course, the clinician will be able to immediately integrate their knowledge in the clinical setting to provide a Pilates-based treatment program to the orthopedic, neurologic, and/or geriatric patient for improved functional outcomes.
This course is directed at the physical therapist, occupational therapist, physical therapy assistants and athletic trainers. This continuing education seminar is pre-approved for continuing education credit in the States listed below.
In 2012, Utilizing Pilates Principles to Enhance Rehabilitation Outcomes will be presented in:
Jan 14, 2012 - Jan 15, 2012 Palomar Pomerado Health/Palomar Medical Center - Escondido, CA
Mar 10, 2012 Mar 11, 2012 Mercy Hospital and Medical Center - Chicago, IL
Mar 31, 2012 Apr 01, 2012 Aurora Medical Center-Kenosha - Kenosha, WI
Apr 21, 2012 Apr 22, 2012 Greater Baltimore Medical Center - Towson, MD
May 05, 2012 May 06, 2012 St. Anthony's Medical Center - St. Louis, MO
May 19, 2012 May 20, 2012 UHS-Summerlin Hospital - Las Vegas, Nevada
Jun 09, 2012 Jun 10, 2012 Providence St. Vincents Medical Center - Portland, OR
Jun 23, 2012 Jun 24, 2012 San Ramon Regional Medical Center - San Ramon, CA
Sep 15, 2012 Sep 16, 2012 Providence Health and Home Services - Renton, WA
Sep 22, 2012 Sep 23, 2012 Whittier Rehabilitation Hospital - Westborough, MA
Oct 13, 2012 Oct 14, 2012 Eden Medical Center - San Leandro, CA
Nov 03, 2012 Nov 04, 2012 Vital Rehabilitation - Chicago, IL
Nov 17, 2012 Nov 18, 2012 The Rehabilitation Center at Parham Doctors Hospital - Richmond, VA
Pre-approved continuing education for physical therapists, occupational therapists, physical therapy assistants and athletic trainers in California, Illinois, Wisconsin, Maryland, Missouri, Nevada, Oregon, Massachusetts, Virginia.
For updates locations and dates visit Utilizing Pilates Principles to Enhance Rehabilitation Outcomes
###