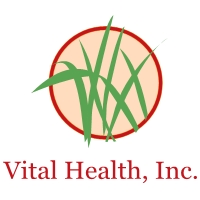 The third component to managing type 2 diabetes is taking supplements which help to reinvigorate your body and balance key minerals and vitamins that your body may be lacking.
Orland Park, IL (PRWEB) November 30, 2011
According to the Harvard School of Public Health, 90 percent of Type 2 diabetes could have been avoided through a healthy lifestyle. Barbara Griffin, NMD, CNC and owner of Vital Health, Inc. suggests a three step approach to overcoming diabetes and progression of the disease. These major steps include: diet, exercise and nutritional supplements and vitamins.
Dr. Griffin explained, "Type 2 diabetes is a disorder that affects the way the body uses digested food for growth and energy. Most people who have type 2 diabetes have two problems: insulin resistance which is a condition in which muscle, life and fat cells do not use insulin properly-and reduced insulin production by the pancreas. As a result, glucose builds up in the blood, overflows into the urine, and passes out of the body, never fulfilling its role as the bodies may source of fuel."
Dr. Griffin continued, "Maintaining a healthy diet with enough fruits, veggies and low-fat protein, and restricting excess fat, sugar, and processed food is the first line of defense against diabetes. The second is regular exercise, which serves two purposes. First it helps to maintain healthy weight and second, exercise will sensitize your body to insulin which will then act to normalize blood sugar. The third component to managing type 2 diabetes is taking supplements which help to reinvigorate your body and balance key minerals and vitamins that your body may be lacking."
The body is a complex engine. When key nutrients and vitamins are lacking, it can greatly affect the body's ability to function normally. For example key minerals like manganese, magnesium and chromium are invaluable in the treatment of diabetes as they are capable of lowering blood sugar. Manganese helps in the production of natural insulin and hence occupies an important place in the treatment of diabetes. Chromium enhances insulin production in the body, increases energy and helps to stabilize blood sugar. Patients with glucose intolerance, chromium supplements improved conditions. A deficiency of Vitamin B6 and Magnesium has been linked as a contributing cause of diabetes. Dr. Griffin advices her clients who have diabetes or diabetic symptoms to talk to their doctor about checking to see if they are deficient in these key minerals, and if they are, adding the supplements to their diet.
"Another promising treatment for combating diabetes and preventing additional complication of the disease is taking apple-cider vinegar. In fact, according to numerous academic studies and clinical trials, apple-cider vinegar slows the rise of blood sugar levels after you have eaten a meal and when taken at bed time, it has shown to lower morning blood sugar levels. (http://www.apple-cider-vinegar-benefits.com/vinegar-and-diabetes.html)," shared Dr. Griffin. "The good news for people who suffer from diabetes and prediabetes conditions is that there are several proven methods to treating the disease and reversing some of the serious complications that can result with diabetes. Being your own person health advocate by reading, staying informed of new treatment modalities, implementing lifestyle changes, and openly communicating with your physician are all essential ways to managing diabetes.
About Vital Health, Inc.:
At Vital Health, Inc. Dr. Griffin integrates a whole body approach with the intention of faciliting wellbeing and optimal amongst her clients. Dr. Griffin's specialties include: traditional naturopathy, nutrition, EAV Meridian Stress Assessment, Food Sensitivity Screening, Environmental Screenings, Iridology, SKASYS, Live Blood Cell Analysis as well as established integrative therapies such as Neoroemotional Therapy, Neuromodulation Technique, Cold Laser Therapy, Emotional Stress Integration and Neuro-link Technique. In addition, Jade Derma Ray Lymphatic Massage and BioCleanse Foot Detox are also available at Vital Health, Inc. For more information please visit Vital Health's website at http://www.vitalhealth.org.
###