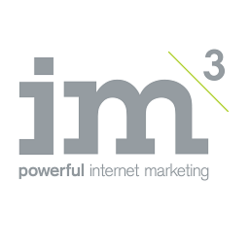 "IM3.co.uk is dedicated to providing sustainable SEO services for websites operating in any market sector" - Neil Palmer, Sheffield SEO Manager
Sheffield, UK (PRWEB) November 23, 2011
Now managing over 100 UK based websites, IM3.co.uk is pleased to announce the addition of Ant Social Media to their client list. The Sheffield based SEO company have joined forces with Ant Social Media, an all new start-up aimed at providing social media management services to SME's.
Based at the Electric Works within the Digital Campus area in Sheffield, IM3.co.uk have been long established in the local region, and have recently spread their services to London with a new office. Moving from a client base of 15 to 90 within a one year period, the company is experiencing rapid growth in the SEO (search engine optimisation) sector.
Ant Social Media is the brainchild of Declan Reilly and Sam Wright, offering closely related backgrounds of website development and internet marketing services (respectively). Having secured regional funding through a private investment trust, the new Ant Social branded website will be launched on the 1st of January 2012.
Neil Palmer, manager at the Sheffield branch of IM3.co.uk, notes the overlapping elements of SEO and social media giving them a head start: "Although we specialise in promoting websites online, we are too focused to ever delve in the social element of web marketing. They are very much two different disciplines."
He went on to add: "Because we have experience running our own social campaigns we have somewhat of a head start for this sector, unlike our last new client who retails fruit and vegetables online. Having said that, we will approach this campaign like any other and make sure we have the keyword research 100% right for the start of the campaign. Getting the right data from day one is crucial".
Declan Reilly, co-owner and project manager for Ant Social Media says the referrals for IM3.co.uk made the decision to commission them for their SEO efforts much easier: "We've heard of IM3 through a Sheffield business acquaintance and he recommended them immediately. Having spoken to some of their other clients it was clear that these guys know what they are doing".
IM3.co.uk is a Sheffield SEO agency, focusing on organic optimisation through ethical methods. They can be reached via their website: http://www.im3.co.uk.
# # #