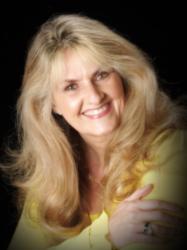 "GENERATION SOCIAL WARRIORS"
The new socialized phenomenon?
Los Angeles, CA (PRWEB) December 21, 2011
"Generation Social Warriors" best describes teenagers and young adults of this era. (NEW PERSPECTIVE ON SOCIAL BULLYING)
Psychologist Dr. Carol Francis discusses "Generation Social Warriors" on national Radio with Mario Solis Marich at 760 KKZN. She called this group the "Generation Social Warriors" due to the high volume of pre-teens, teens and young adults seeking therapy to manage their dealings with bullying and antagonism making them depressed and stressed at school.
This generation faces daily the bullying of their peers and the need to learn how to fight back as a means of self-defense. Sociologist Robert Fairies notes that affluent students in high school both are bullied and are bullies. The battle for "top-dog" or "survival of the fittest" may motivate this teen and young adult generation to learn the art of verbal battles, written slander on Facebook or Twitter or other social networks. Subtle undetectable pushing, smashing and hitting remain unseen or ignored by teachers who are also afraid of being bullied by certain students.
Likely, smart phone videos of such assaults will become the spy tool which brings the hallway and classroom bullies into full view. Using a smart phone for such a purpose also has its dangers, social status, after-school threats and on-line stalking can result. So even those students wanting to stop being victimized, must be Social Warriors.
"Watching Iraq, Egypt, Libya and other despot-ruled countries finally protest and become victorious over their bullying militia and leaders with the help of smart phones, social networks and definite sacrifice to personal safety. Their courage establishes a precedent that all victims of any type of bullying can adapt. 99%ers started their campaign on the premise that dominance of the 1% which harms the 99%ers needs to end. Returning Vets against the war equally risk social ostracizing and military disapproval for voicing their opinions," as Dr. Carol Francis explains.
"Students too must face being courageous enough to endure bullying comments and aggressions. Teenagers has to consider how to face, avoid or challenge those who try intimidation, denigration, or threats."
What to do to help children, school and parents is addressed by Dr. Carol Francis at RelationshipSuccessNow.com or on Radio with Mario Solis Marich760 AM at KKZN.
Parents need to ask teens and pre-teens what type of bullying they see or experience at school. Listen, ask open-ended questions. DO NOT make them defend their responses nor blame them for those onslaughts while you listen. Learn about a child's school world.
Parents also experience bullying at work with bosses who yell and intimidate, co-workers who gossip slanderously, or unwanted sexual advances. Perhaps parents too have contributed to the bullying scene as an act of self-defense.
No one wants to be a victim. Perhaps everyone has learned to be SOCIAL WARRIORS in an era when compassion, graciousness and politeness seem weak and powerless.
###