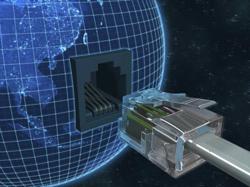 Best business internet price quotes online
(PRWEB) December 13, 2011
Leading small business internet service provider, MyInternetAccess, announces the launch of their new website featuring the largest selection of Internet access service providers competing for customer business. At MyInternetAccess.net, customers can get an instant quote for the best cable TV, satellite or Internet phone providers in their area.
MyInternetAccess allows homes, businesses and large institutions to get online today for half the price other Internet access service providers offer. They offer discounted services from the fastest internet providers including AT&T/Yahoo!, Earthlink, Verizon, Sprint, BellSouth, Comcast Offers, Adelphia, Charter, DirectWave, RoadRunner, Qwest and Mediacom. My Internet Access guarantees the best rates or they'll match that price and pay up to $500 cash back.
Quote Comparison allows customers to shop in real-time for DSL-Cable-Satellite, Internet Phone VoIP, Web Hosting, T1 Line Business, T3 Line, Metro Ethernet, and Multi Protocol Label Switching services. Special requests are also taken for unique internet access situations and business high speed internet access ideas.
MyInternetAccess helps people find the best providers in their area so they can surf the web, download files and photos, and play interactive games all at a fraction of the cost with the same fast, reliable services. The benefits are substantial and the free online comparison to ensure the best rate is user friendly.
MyInternetAccess offers support to answer any questions about internet access and technical access. They have internet access consultants available to answer immediate questions about services and featured access providers. To learn more visit http://www.myinternetaccess.net/
About MyInternetAccess
My Internet Access was created to provide the best quality, low priced internet access to meet the needs of the people. The company offers services for home, business and travel, all for the best price using comparison shopping. My Internet Access offers discounted service from a large selection of commercial business internet providers. Trained experts provide personalized attention seven days a week and answer all questions to assist purchases. Their goal is to ensure the most pleasant of experiences when it comes to saving their customers money on their home and business internet services and web hosting services.
# # #