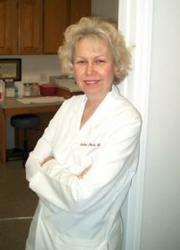 Prescott, Arizona (PRWEB) December 06, 2011
When Botox hit the market over a decade ago, it was the only product with FDA approval to treat the frown lines between the brows. Although Botox usage has expanded to treat other areas such as the smoker's lines around the upper lip, "crow's feet", and even underarm sweating, it remained the only FDA approved neurotoxin available. With the introduction of Dysport over a year ago, another form of botulinum toxin, the consumer was then presented with a choice. Yet with both products containing an accessory protein to carry the botulinum toxin (egg or lactose), the body has the ability to build up antibodies over time, causing the results to diminish after continuous usage.
Enter Xeomin, the newest FDA approved neurotoxin. Xeomin, contains no accessory protein, making it a "pure" version of botulinum toxin and reducing the risk of allergic reaction or natural resistance. It is also the most similar to Botox in unit to unit comparison, unlike Dysport which requires more units. "We are so excited to be the first in the Prescott, Anthem, Sedona, and Flagstaff areas with this product. It won't be released generally, until April 2012," commented Jan Gillum, office manager for Body Oasis Laser Medispa. Merz Aesthetics, the company that is introducing Xeomin, has offered a sneak preview for a few select dermatologists to present this new neurotoxin to their patients. "This product is an exciting addition to our practice," said Dr. Fleck. "Although we don't think one is superior to the other, we now have options for all our patients with different needs. For instance Botox and Xeomin have an onset of 5-7 days after injection, whereas Dysport starts to work in 2-3 days, making it ideal for last minute wrinkle treatments."
This month, Body Oasis Laser Aesthetics hosted a "Day of Beauty" to showcase Xeomin, along with their other popular cosmetic procedures like laser hair removal and spider vein treatments. Xeomin was offered at a special introductory price of $8 per unit compared to the Botox price of $11 per unit. "We want people to try this, because once they do they won't want anything else," noted Maureen Brogan, spa coordinator and licensed laser technician for Body Oasis Laser Center. "These cosmetic treatments are becoming more affordable for everyone due to healthy market competition. When combined with other treatments, like dermal fillers and laser treatments, we can see truly amazing results without cosmetic surgery."
Not only are there more choices, but more ways to use these products as well. While neurotoxins are still only FDA approved for the treatment of the frown lines, other areas where neurotoxins are being used effectively are multiplying. Body Oasis is offering patients their signature "liquid facelift", lateral brow lift, and the "Nerfertiti lift". The "liquid facelift" offers a non surgical alternative to a facelift and can be completed during your lunch hour with no downtime, at a fraction of the cost. Using neurotoxin and cosmetic fillers, like Restylane or Radiesse, which are also offered at the practice, a patient can see dramatic results instantly.
The "Nefertiti lift" is a neurotoxin treatment that causes the platysma muscles in the neck to relax, resulting in reduced sagging from the collar bone to the jowl area. "In the forty to fifty age group, the skin in the neck loses elasticity, and is a tell tale sign of a person's age," says Dr. Fleck. "By treating the muscles in the neck, it allows that area to relax, resulting in fewer vertical and horizontal lines, a smooth jaw line, and more tone in the lower part of the face."
"We can take ten years off your appearance," notes Lisa Ramirez, licensed laser technician for Body Oasis Laser Aesthetics. "By combining our ActiveFX laser treatment with Radiesse or Xeomin, our patients can forgo cosmetic surgery. There is a definite degree of artistry involved with these procedures and Dr. Fleck is an expert injector with over ten years of experience." The ActiveFX CO2 fractional resurfacing laser, is a treatment which diminishes wrinkles and scars, and helps to build the collagen and skin elasticity that is lost with aging and sun damage. As well as greatly improving the skin's appearance, it provides a lift for the eyelids and neck that rivals the effects of more invasive cosmetic surgery, like the face lift.
Neurotoxins can also be used for the treatment of TMJ, a disorder caused by teeth clenching which can produce a number of ailments such as migraines, jaw pain, and dental problems. "We are continually seeking out new applications for neurotoxins so that we can offer our patients relief without surgery," notes Maureen Brogan. "With the efficacy and safety of neurotoxins, Dr. Fleck treats a wide range of patients with different concerns."
If you want to try out the new neurotoxin, Xeomin, and take advantage of the introductory savings, call Body Oasis Laser Aesthetics for a free consultation today, (928) 778-0414
Cosmetic dermatologist, Robin Fleck, MD is a double-board certified dermatologist and internist, recognized by the American Board of Dermatology and the American Board of Internal Medicine. She is founder and Medical Director of Body Oasis Laser Aesthetics http://www.bodyoasislaser.com in Prescott, Arizona and is a fellow of the American Society of Laser Medicine and Surgery and the American Academy of Dermatology. Dr. Fleck is also the founder of Southwest Skin and Cancer Institute http://www.rejuvadoc.com and Vein Specialties http://www.prescottvein.com in Prescott, Arizona.
# # #