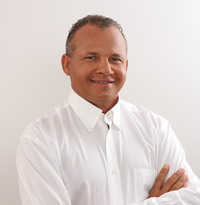 "Don't forget it also boosts Treasury's coffers," says Carey. "Stamp tax on the sale of the two lots was nearly $2 million, paid in full at the time of sale."
New York, New York (PRWEB) December 01, 2011
Mario Carey Realty, If you ever needed proof that beachfront property is made up of sand, dreams and solid gold, it's this: two lots on Paradise Island recently sold for $21 million.
"It's the most expensive per square foot residential single family lots ever sold in The Bahamas as far as I know," said luxury market specialist Mario Carey . "While this particular buyer was not American, and the sale was completed before the events of the past few weeks, what we've been seeing recently despite the financial markets fall-out is a continuation of the expectation that the Bahamas prime property market is, at least for now, in a class of its own."
Carey, who opened the doors of Mario Carey Realty on East Bay Street in May, said measurable milestones were positive.
"Listings are coming in higher than last year, those who are interested are not casual buyers, but serious and there's been no sign of interest in quick sales or escapes from the market, just the reverse," he said.
The rate of activity, he admitted, has actually taken him by surprise.
"I've been in real estate in Florida and The Bahamas for more than 25 years, but with this company being so new and to already have a half billion dollars in listings and have appraised more than $125 million in property in such a short time is amazing," said Carey, a broker with certifications for sales, luxury marketing and appraisals. "I'm not sure how much is us and how much is the market but I can say one thing for sure, if the Bahamian market weren't so strong, we would not be in the position we are in today in this office."
Last year, Carey handled the sale of the then most expensive penthouse at The Reef, a 22-story condo hotel on Paradise Island built as a joint venture between Kerzner Development and Turnberry. That penthouse sold for $7.6 million and re-listed a month later at $9.9 million. He was also responsible for the most expensive sale of a penthouse in Ocean Club Residences and Marina at $11 million and he handled the sale of baseball great Barry Bonds' P.I. house in Ocean Club Estates. Current price tag to be: $20 million. The luxury property market, he believes, attracts less than half of a percent of all real estate in numbers but that half percent or less enjoys a disproportionate share of total worth of the industry.
"There is a great shortage of mid-level money, but there is no apparent shortage of big money," said Carey, who credits Kerzner for creating the high demand-product that buoys the New Providence market along with enclaves like Lyford Cay, Old Fort Bay , Port New Providence and Albany .
###